An almost lethal grade crossing incident! Wow!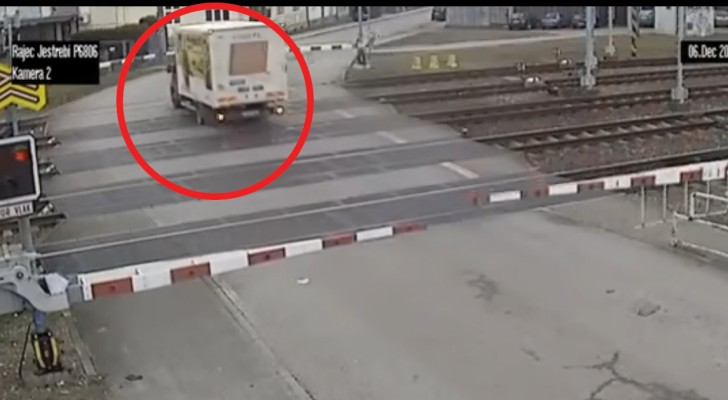 Advertisement
This man was waiting at a grade crossing (level crossing), and then he sees that the crossing barrier in front of him has received a signal and it rises to let him pass through.
Unfortunately, the signal was a mistake and after the truck goes over the railway tracks the crossing barrier on the other side suddenly closes, trapping the man inside! 
As you can imagine, in these cases, it is difficult to make the right decision quickly but surely this man makes the worst decision! His way of raising the crossing barrier is definitely ...very dangerous and inappropriate!
Advertisement