A little boy and a young gorilla interact!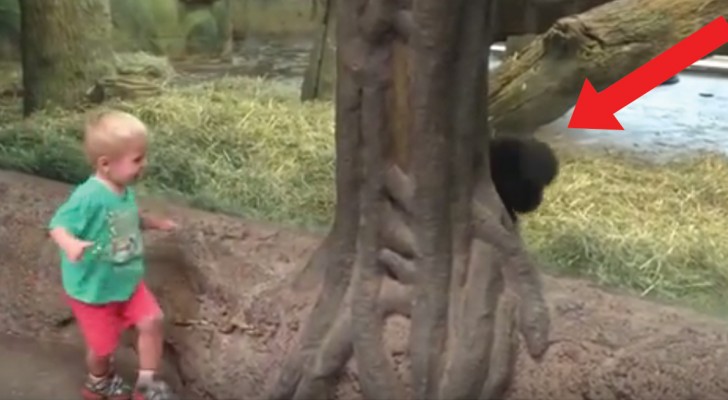 Advertisement
Going to the zoo is an experience that children like very much but whether the experience is a positive one also depends on the mood of the zoo animals present. 
Accustomed to being observed by visitors, many of the zoo animals do not have the slightest desire to interact, but sometimes the opposite happens.
In this case, a young gorilla decided to devote a little time to this small child and they both surprised everyone present by starting to enthusiastically play peek-a-boo! Just see how much fun they had! :)
Advertisement