Check out this Giant DIY Fluffy Blanket!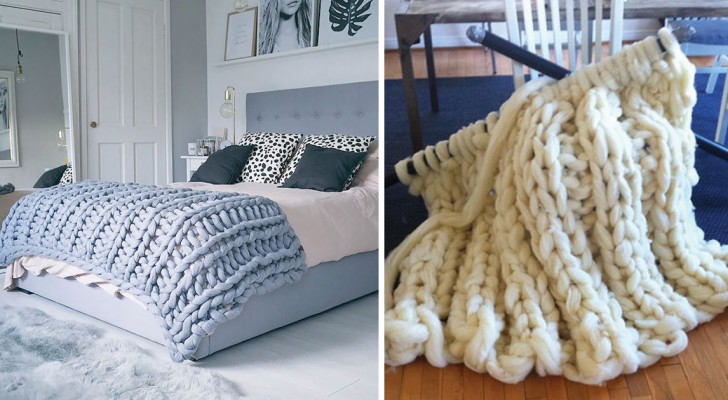 Advertisement
Cold weather is coming! If you are one of those people who fight the winter by piling on layers of blankets, then you should take a look at this article!
For some time on the web, crocheting has become all the rage. However, when we speak about crochet, it is not what you think! Forget the tiny stitches and the very small needles, now the sizes have become exaggerated. 
In any case, what you can create with wool yarn that has been doubled numerous times and two big sticks -- is simply enchanting! Just look at these soft and warm blankets ... They are ready to wrap you up and keep you warm when it is freezing outside!
Advertisement
The beauty of these blankets is that you can create them at home! All you need is some basic knowledge about how to crochet.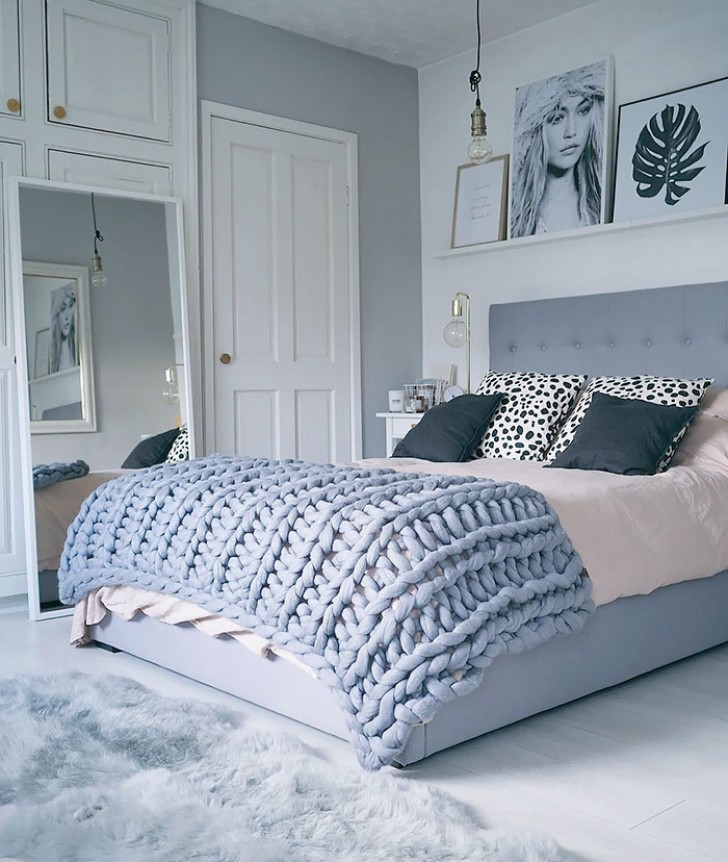 Advertisement
The original idea belongs to a blogger but in a short amount of time it has gone viral around the world.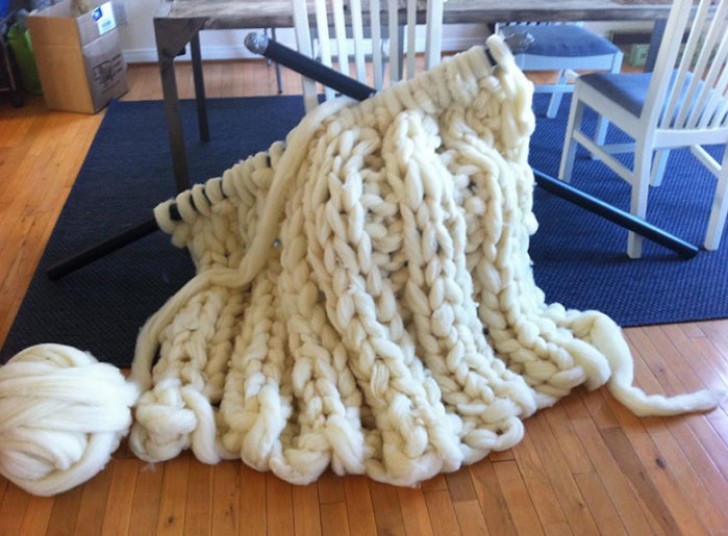 This blogger was passionate about crocheting and she came up with the idea of using two large PVC sticks as crochet hooks together with giant balls of wool yarn.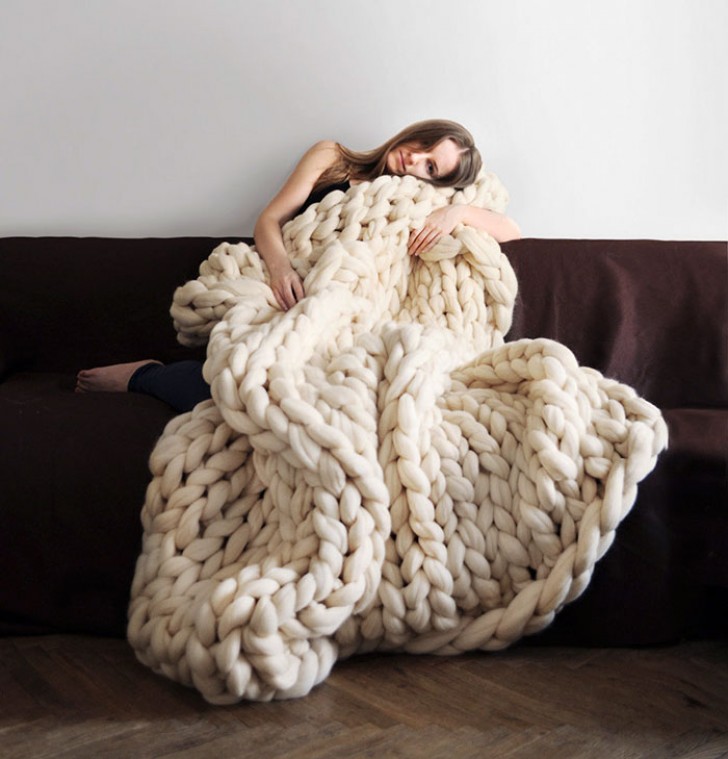 You can also buy these giant balls of yarn online at Amazon!
Obviously, it is much easier to create these blankets if you have a little experience with traditional crochet.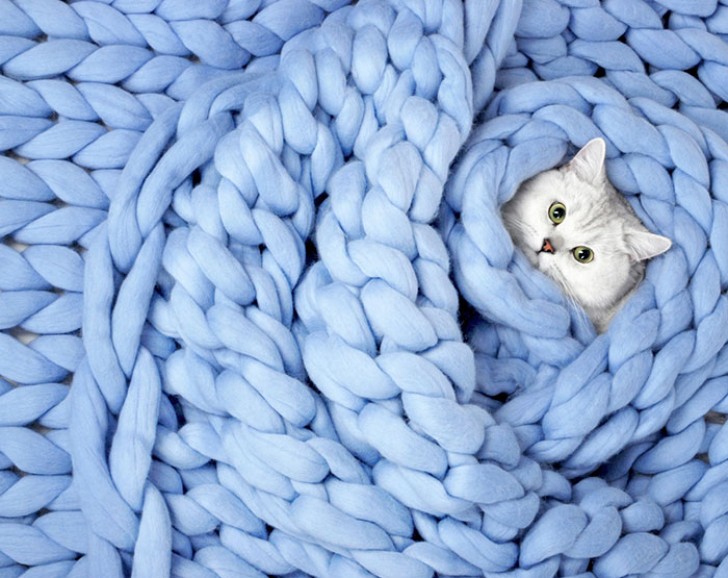 The result is extraordinary! The large fluffy stitches give a sense of warmth and softness that is perfect for winter evenings!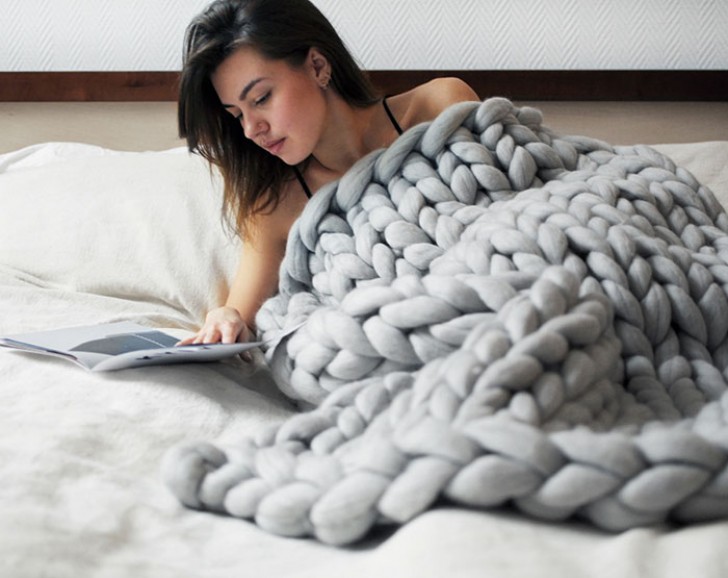 Advertisement
The blogger suggests creating a first row composed of 24 chain stitches to make a mid-sized giant blanket.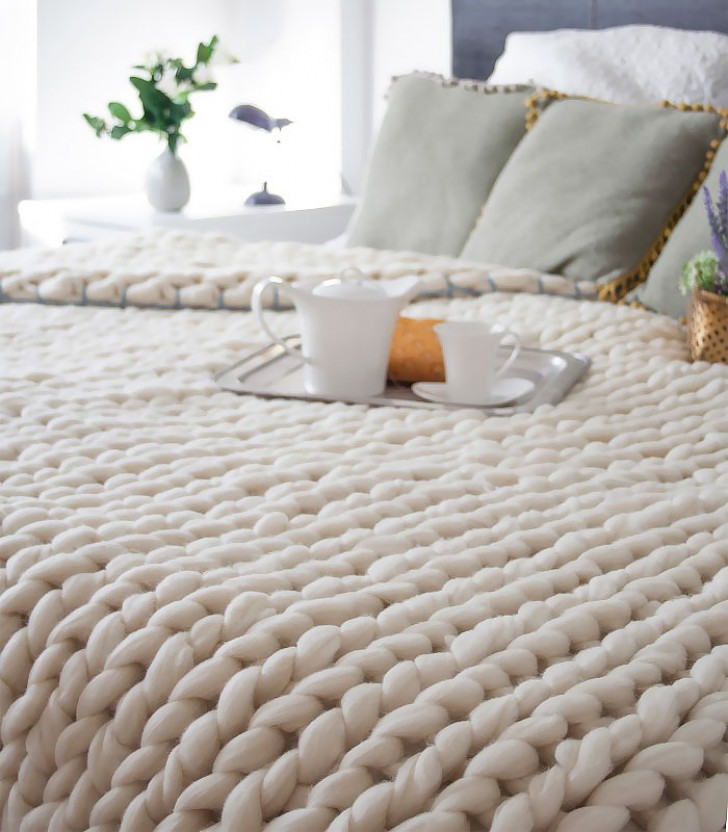 Are you intrigued by this fantastic way of crocheting and think that you would like to do this too? Well, just watch this video, get the materials you need and ... Have fun!
Advertisement