A curious orangutan and a pregnant woman meet!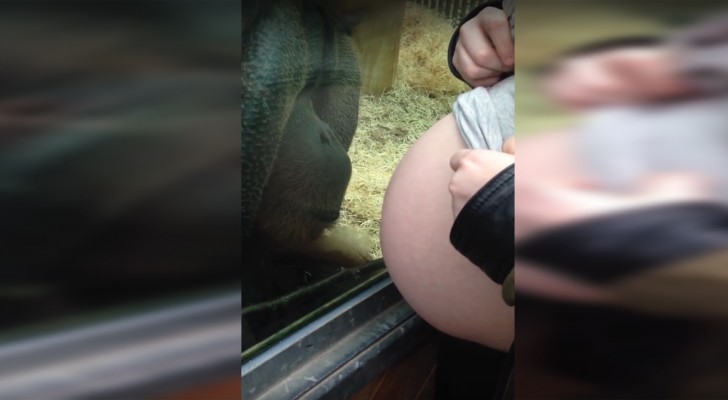 Advertisement
Their visit to the Colchester Zoo allowed this young couple who are expecting their first child to have a very unusual and tender encounter.
Once in front of the area dedicated to orangutans, the young mother-to-be noticed that one of the orangutans seemed to be particularly intrigued by her protruding belly and so she pulled up her blouse to show it to the curious animal.
The curious orangutan firmly placed itself in front of the glass trying to literally caress her stomach through the glass and in the end, it spontaneously let go in a loving kiss that threatened to melt the couple on the spot.
Advertisement