A female soldier comes home early --- her son's reaction is touching!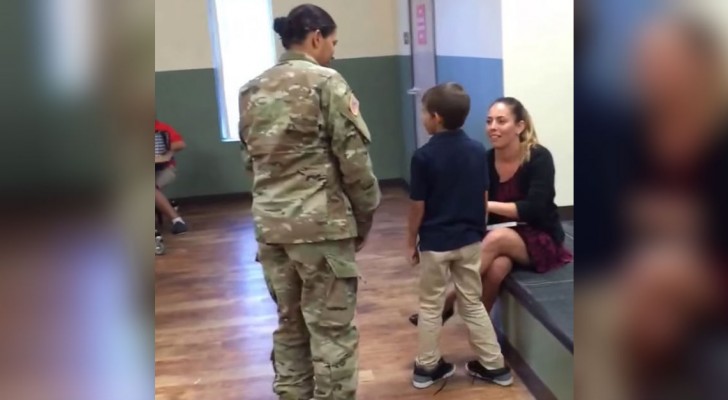 Advertisement
Like so many other female soldiers in the US Army, she had been engaged in a mission that has kept her away from her family for months. 
At home waiting for her, was her young son, and so, when she learned that she was going to be able to return home a month in advance, she decided to surprise him by showing up unannounced!
With the cooperation of her son's teachers, she entered the school cafeteria, and just appeared right behind him. When her son turned and saw who it was, he could only stare at her, speechless! Then he literally jumped into her arms giving her the liberating embrace of a child who has been missing his mother tremendously! 
Advertisement
Advertisement