When you see this girl's reaction to the discovery of being officially adopted, it will be impossible to hold back the tears
Paige and Daniel are a couple who, despite their young age, have done something infinitely precious! They have given a home and the guaranteed love of a family to three orphaned children. 
Ivey is the oldest adopted child and she has become very fond of this young couple who she has considered to be her parents from the first moment they met.
However, in her heart, there was always a strong desire to see that bond formalized, to avoid any danger of being separated from them in the future.
Here we see Ivey's dream come true! In fact, Paige and Daniel received confirmation of the official adoption on Ivey's birthday and so they could not resist giving her another small but enormously important gift ...
Daniel and Page are a couple from the city of Athens, in the state of Georgia in the USA.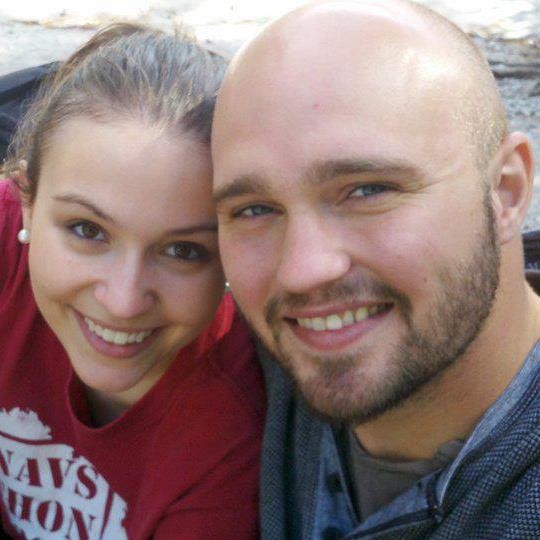 It is now been three years that the couple has been taking care of three adopted children, all under the age of ten. They try to give them all the love and attention they did not receive in the early years of their own lives.

Adoption, a bit like it is in every country, is a very slow process due to the endless bureaucratic paperwork. Ivey, in her heart of hearts, was secretly waiting for nothing other than for the adoption to become official. In fact, with that document, she would finally be certain to spend the rest of her life as the loving daughter of the couple who had made her smile again.
The news for Paige and Daniel arrived on Ivey's birthday! Consequently, they thought about organizing a little surprise for her and secretly filmed that moment that everyone knew would be very special.
Together, the couple tell Ivey to open a white box in which, at first she finds only silver paper ... Then, she finally discovers the content --- it is a document. The young girl begins to read it, not expecting to find the statement, "Ivey has been officially adopted".

The emotion is too great for her to continue reading further! What there was to be understood has already been understood and it was enough to bring tears of joy to her eyes. And not just to her eyes! Her adoptive parents, also could not hold back their own tears and all three of them comforted each other in a warm embrace.
Sometimes wishes come true and when it comes to love it makes everything it touches magic. Ivey, together with her brother and sister, can now officially say that she has a family that will protect and support her in all her life choices.





Long live this family and all the others who find their serenity in giving a home to orphaned children!
This will be my favorite video I ever share. This was the day we told our daughter that we were going to be able to adopt her (and her brother and sister)! She had been praying to be adopted and we found out on her birthday that it was going to happen! So the next day we gave her this surprise box! God's timing was perfect! Our kids spent 1,128 days in foster care, over 3 years. It is so hard on children to live in such uncertainty. Adoption is amazing and we want others to know that adopting older children and sibling groups can be the most beautiful adventure you could ever have! (I do not give permission for anyone to use this video for their own page, website etc. if people want to re-share this original post that is ok.) Daniel Zezulka Lauren Zezulka Kevin Moyer Marina Moyer Barbara Creel Zezulka Paula Moyer Leah CBrann Rache LBrann Carol Brannon

Pubblicato da Paige Zezulka su Venerdì 24 agosto 2018