An airliner as agile as a fighter jet --- the takeoff is exhilarating!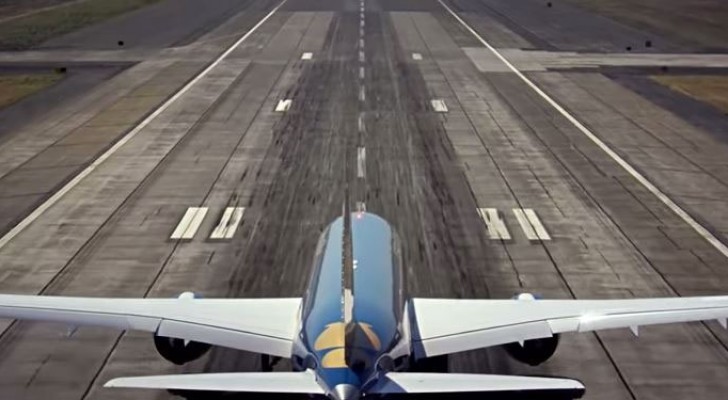 Advertisement
We are accustomed to seeing certain types of spectacular aerial acrobatics performed in the skies, almost always using modern combat aircraft, during air shows but in this case, the surprise is the wonderful, new and gigantic Boeing 787-9 Dreamliner passenger airplane.
Yes, on the occasion of the bi-annual appointment at the Paris Air Show, the expert and experienced pilots in the video were filmed while trying stunts that were accomplished using the twin-engine that has become the standard for the Boeing 787-9 airliner!
The amazing thing? Observe the almost vertical trajectory in which the airliner takes off . . .
Advertisement
Advertisement