Half-time interval music --- see the WILD reaction of this guy!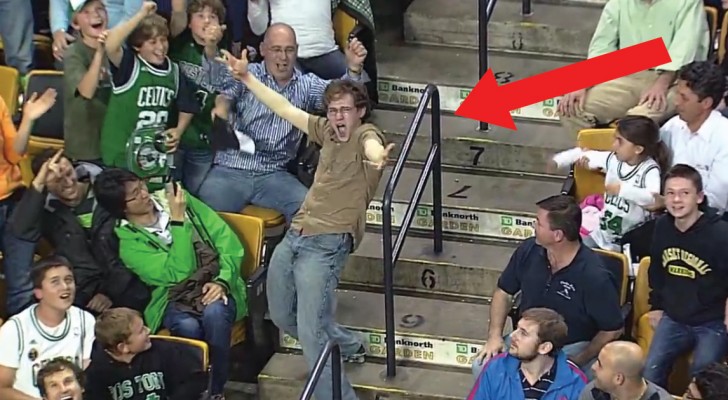 Advertisement
Half-time intervals at American sports events are often accompanied by music and a roaming Kiss Cam which amuse and entertain the public. 
In this case, however, the one doing the entertaining is a spectator, a fan of the Boston Celtics named Jeremy Fry. This Celtic fan jumps up and starts dancing as soon as he hears the song "Living on a Prayer" by Bon Jovi broadcast over the loudspeakers!
This guy's dancing is so wild and enthusiastic that he ends up getting all of the spectators nearest to him involved and his incredible dancing and good humor are captured by the Kiss Cam. His joy is contagious!
Advertisement
Advertisement