Remember --- If you won't ... Then maybe somebody else will.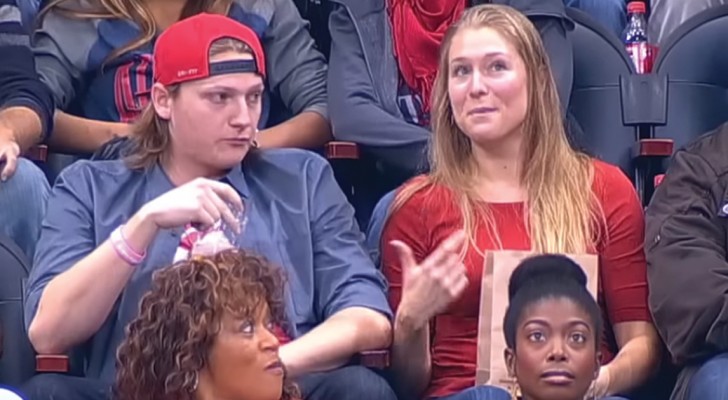 Advertisement
The so-called Kiss Cam is a kind of game that is done mainly during sports matches!
It is very fashionable in the United States and consists simply of kissing your partner when you see that the Kiss Cam has found you and you are being framed by the camera.
In the video, you can see that most couples are enthusiastic and excited to have been framed by the camera and cannot wait to exchange a loving kiss in front of thousands of other people!
But on the Kiss Cam screen, it is also possible to witness some hilarious scenes as well ... like this one for instance!
Advertisement
Advertisement