The fire alarm goes off at the most crucial moment during the 2018 World Cup Soccer Championship Game --- and the Croatian firefighters' reaction goes viral!
For those who are passionate about soccer, they would never miss their favorite soccer team's game for anything in the world.
This is even more so, when it is the national soccer team that is playing and certainly, it is worth taking the time to watch a World Cup Soccer Championship game.
Consequently, the Croatian firefighters who were on duty would also never even think of missing the opportunity to watch their national team play in the game that could take Croatia to the semi-finals.
But the fire alarm goes off precisely at the worst moment --- right before a penalty kick! The reaction of the firefighters? Not to be missed!
The firemen on duty at the Zagreb station in Croatia are following the decisive match between Croatia and Russia for a place in the 2018 World Cup Soccer Championship semifinals --- and such a game is an event not to be missed.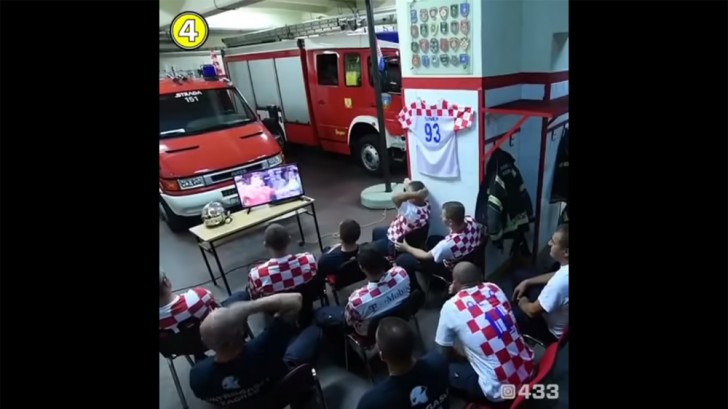 Suddenly, just before the final penalty kick that could give the Croatian soccer team the advantage, the fire alarm goes off! The speed at which the firemen jumped up from their seats, dressed, and sped away in their fire engine is impressive!
In this case, it is appropriate to say --- when duty calls, you must answer!
Firefighters know very well the importance of their job. Nothing can be more important than helping and saving others, obviously not even an important soccer game like the one they were watching.
It must be said, however, that once order was restored in the firehouse, some firemen who had stayed behind could not resist taking a peek ... And they also could not hold back their joy when the penalty kick made certain that Croatia would be going to the semifinals!
Do not miss the scene as shown in this video that has gone viral.