Make an incision on potatoes with a knife?! --- a time-saving trick!
Advertisement
We often post various recipes using potatoes due to their unique taste and for their versatility when used in many types of preparation.
Nevertheless, we know that behind the satisfaction of preparing an excellent dish there is also the hassle of having to peel the potatoes. Whether you use a potato peeler or a knife, it is still an activity that requires time.

What is an alternative solution in case you want to prepare boiled potatoes? Just make a horizontal incision on each potato . . . and when the potatoes are completely cooked their skins will come off in a few seconds!
Advertisement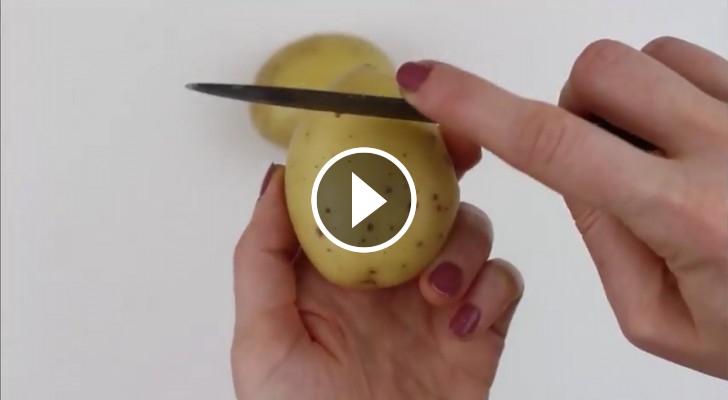 Advertisement