The perfect shoulder to lean on?! Your NodPod Travel Pillow!
Everyone, at least once, has experienced the very unpleasant feeling of being assaulted by sleepiness in a car, bus or train, and not being able to really find the right position to enjoy a nap.
In fact, when a car, bus, or plane seat is not inclined as it should, it is impossible to keep the head in an upright position, resulting in considerable stress at the expense of the neck! 
The ingenious Paula Blankenship, tired of this problem, decided to come to our aid and has created the NodPod Travel Pillow, the ultimate travel pillow!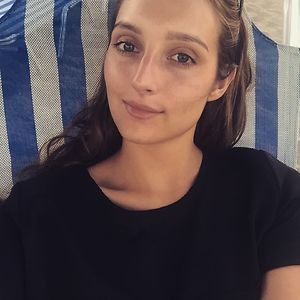 The NodPod Travel Pillow is a special head or neck hammock which supports the head while keeping it in an upright position.
The "NodPod Travel Pillow" can be easily attached to any seat headrest and provides a comfortable and relaxing nap!
At the moment we are in the process of fundraising, but due to the enthusiasm regarding our product, we are sure to be hugely successful.
You can pre-order your own NodPod Travel Pillow on Kickstarter for less than 25 EUR (25 USD). Have a good trip!