He dives 25 000 ft without a parachute and lands on a net! What a thrill!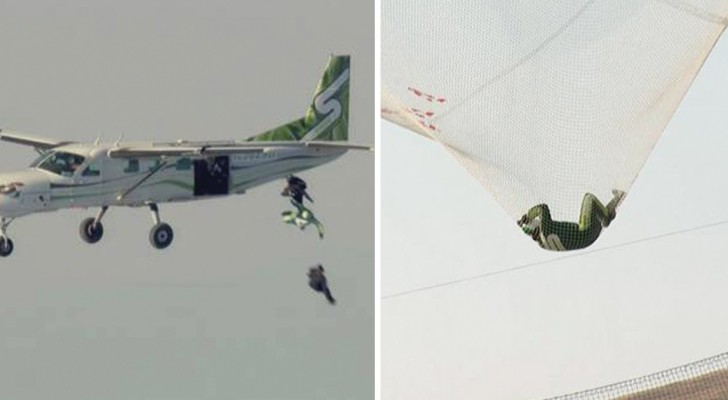 Advertisement
Jumping out of an airplane without a parachute? This is exactly what Luke Aikins did to break the world record by diving 25,000 ft (7620 m) in free fall.

The American diver, Luke Aikins, jumped out of a plane and fell in a spectacular swoop dive reaching the speed of 124 mph (200 kph). His landing point was a giant net that "gently" welcomed and embraced him at the end of his death-defying flight.
Just watching this event on the video leaves the viewer speechless imagining what Aikins must have felt during his record-breaking dive ...
Advertisement