Colorado skateboard run at over 100 kph ---it will give you goosebumps!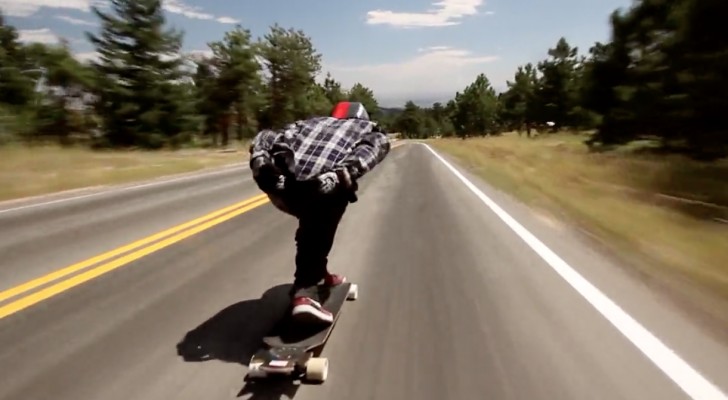 Advertisement
Some people have decidedly supernatural skills and abilities, and they use them to devote themselves to the so-called extreme sports.

This incredible downhill run for example is located in Colorado and sees as the protagonist, a prodigious Zak Maytum, who takes this run from start to finish at a breakneck speed!
To be exact, this young man, on this downhill run on his skateboard exceeds 100 kilometers per hour, enough to give almost all normal people goosebumps ...
Advertisement