Mistreated bird loses its plumage --- but now its groove is BACK! Showtime!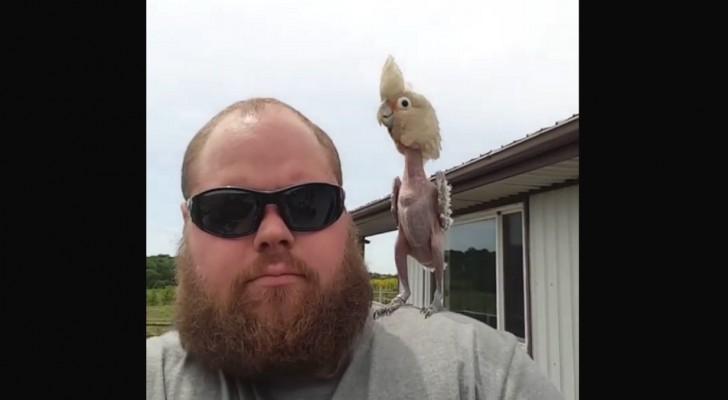 Advertisement
Gucci is the name of this cute parrot, that dances merrily on the shoulder of his new found friend and savior, Kurter Barnett!
Please note that Gucci's body is completely devoid of plumage (feathers) because birds typically lose all their plumage when forced to live under highly stressful conditions.
As a matter of fact, Gucci was saved from the clutches of a very cruel little boy who used to torture him! Fortunately, Gucci is now safe with his new owner, who likes to see Gucci having fun and dancing to funky electronic music!
Advertisement