A man risks his life to save a wild wolf caught in a trap
There are people who would do literally anything to lend a hand to those in difficulty, and not only for human beings, but also if they are faced with animals in dangerous situations. We are talking about all those men and women who, in order to help other creatures, would put their own lives at risk, in heroic acts that deserve to be retold.
One example is the Indian man we are about to tell you of, who really did everything he could to rescue a wild wolf stuck in a hunter's trap. The animal understood the generous gesture and saw fit to "thank" the man.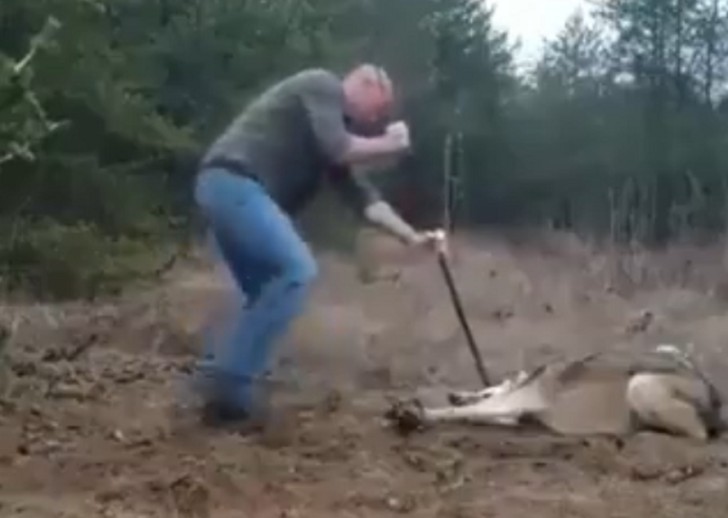 Kindness and selflessness are qualities that should be practiced whenever possible. The Indian man in this story knows this well. A video shared on the web, which has been viewed thousands of times and received thousands of likes, shows him trying, with all his might, to free the animal's paws from the trap it has fallen into.
After several unsuccessful attempts, using a metal rod, the man decided he would try to free the wolf's paws with his own hands, and he did so, seriously risking attack by the petrified animal for some interminable minutes.
The animal did not attack him, however, and thankfully the beautiful beast managed to regain its freedom, as can be seen clearly from the footage. Before running away, however, the wolf turned for a second in the direction of the man, just as if he had noticed the great effort made for him and wanted to "thank" the man in his own way.
It is not an everyday occurence that someone risks his life to save someone or something else, and evidently the lucky wolf realised this. All that remains is to congratulate this brave and selfless man!