Passersby offer to help a child alone --- but what happens when she is dressed differently?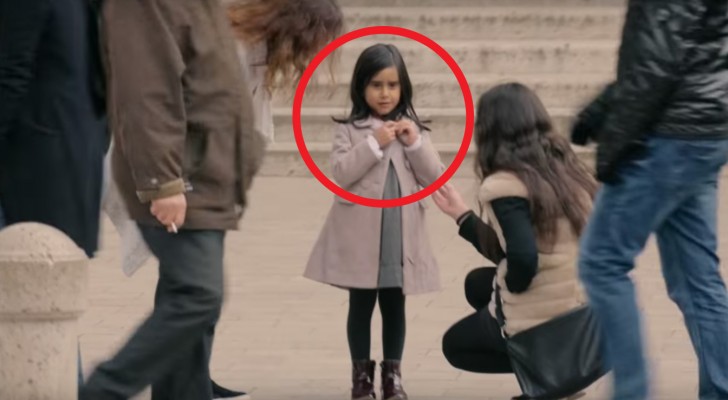 Advertisement
The invisibility that many people in our society have grown accustomed to has reached incredible levels, and even children are not immune.

In this experiment carried out by UNICEF in the streets of Tbilisi, the capital city of the Republic of Georgia, we can see the devastating effects of invisibility!
In the video, a little girl is left alone on the sidewalk first and then is taken to a restaurant where she enters alone. In both situations, and as is normal many passersby stop to help her. But what happens when her clothes are changed and the little girl is transformed into a dirty child who appears to be homeless?
Advertisement