A woman tries to get her dog out of the pool ... But it is not easy!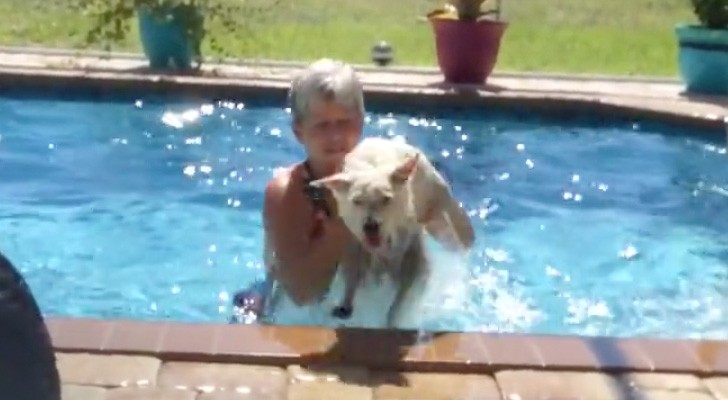 Advertisement
You know when children have no intention of staying out of the water, but you are in fact trying to get them all dry so you can leave and go home? Well, you should know that you can run into the same problem with a dog!
Just look at this energetic little pest! The woman in the swimming pool tries several times to get her little dog out of the pool but her efforts are all in vain!
Advertisement