This looks like a normal cat playing --- but then you notice an amazing detail ...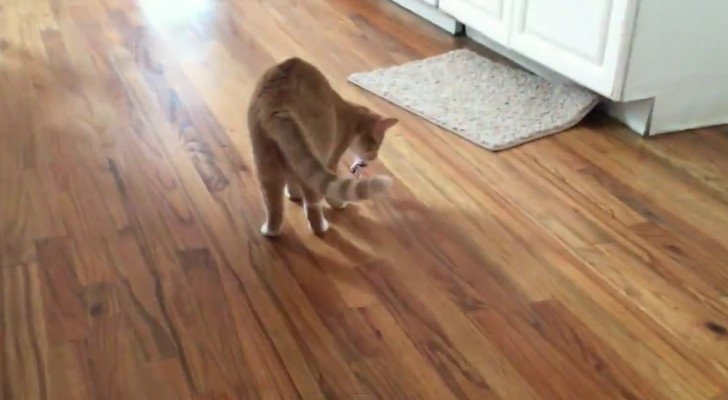 Advertisement
If you think about a blind cat, you probably imagine that such an animal would have serious orientation and mobility problems and consequently, would also have a very poor quality of life.
However, the cat that is the protagonist of this video proves that just the opposite is true! This blind cat's vitality and confidence in its movements and orientation, not to mention its ability to grab the paper ball that its owner throws and bring it back to him -- is absolutely incredible...  all this without being able to see!
Advertisement