While working he is offered a beer --- The result is so comical!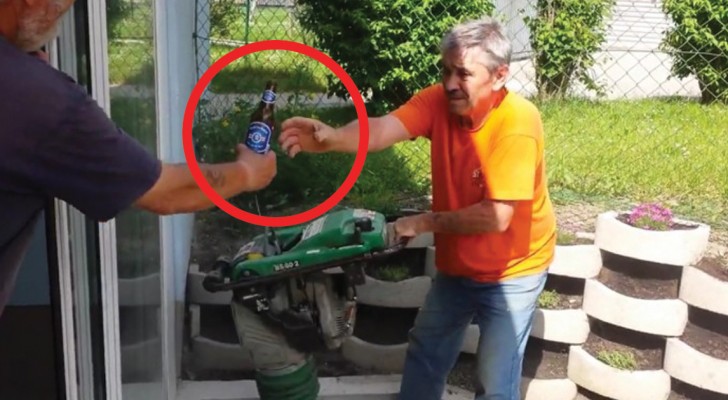 Advertisement
This industrious worker puts himself to the test by thinking that with one hand he will be able to continue to wield a jackhammer while at the same time holding and drinking a beer with the other!
However, by the pounding and vibrating motion of the jackhammer, it can already be understood that what he wants to do is practically impossible! In fact, just look at what happens when he continues and insists by trying to bring the bottle to his mouth! Eventually, frustrated, and a little angry and disappointed, he throws the bottle down!
Advertisement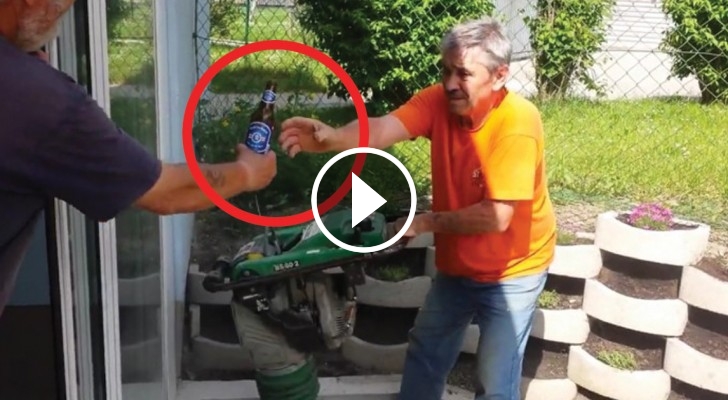 Advertisement