This soft and cuddly puppy is sleeping --- But what it does at 0:20 is really TOO cute!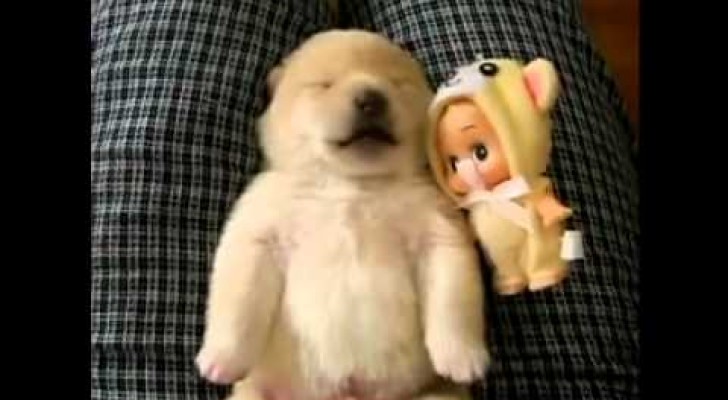 Advertisement
Finding yourself next to a person who has the habit of talking in their sleep can be a truly hilarious experience! In fact, you never know what absurd words or phrases can come out of their mouth . . . often totally incomprehensible.
If, however, the one who has a tendency to talk in their sleep is an adorable puppy like this one in the video, then the effect is totally captivating and irresistible. While dreaming who knows what fantastic adventures, this cute little puppy treats its owners to a funny but charming show!
Advertisement
Advertisement