A mother sees her children stand immobile on a playground ---The reason makes her proud!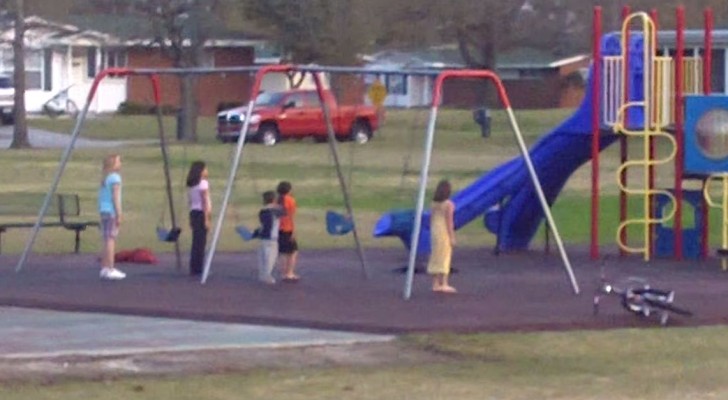 Advertisement
These children are playing one late afternoon in a small playground located inside the Marine Corps Air Station New River in Jacksonville, North Carolina. All of a sudden, one by one the children stop playing and remain motionless for a few minutes. The reason? They are listening to the tune "Taps" which is played over loudspeakers on every military base at the end of the day when the American flag is lowered and folded.
These children instinctively show the respect that is due by stopping what they doing, facing headquarters, and saluting. Then everyone very naturally returns to what they were doing!
Advertisement
Advertisement