Are your glasses cloudy? --- Here's a simple solution that will make them sparkle again!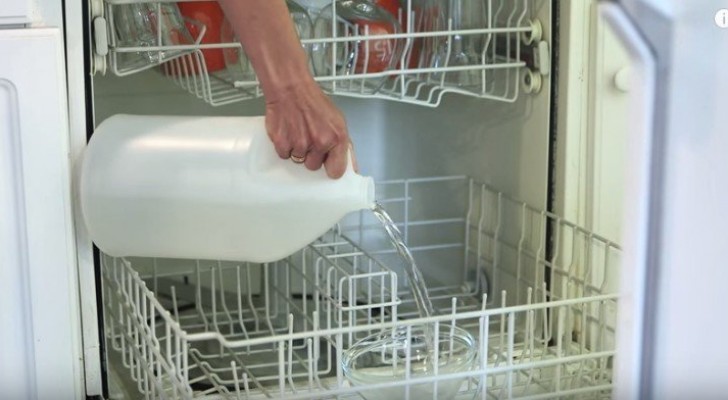 Advertisement
Are the glasses in your kitchen cabinet dull and cloudy and you have no idea what to do about it? In this video, we show you how to make them sparkle!
First, get three empty cups and fill them respectively with one part dishwashing detergent, one part white vinegar, and three parts warm water. Using a funnel, pour all the ingredients into a squeeze bottle and shake well. With a cloth rub the solution on the entire surface of a cloudy glass both inside and out and then rinse. You should see it sparkle immediately!

If you use a dishwasher, then place a bowl on the bottom rack of your dishwasher, and fill it with a cup of white vinegar; arrange the cloudy glasses upside down on the upper rack and start the dishwasher without adding any soap. Now you have clean and shiny glasses! Hooray! 
Advertisement
Advertisement