Two little hungry orphaned otters --- sure make a lot of noise despite being so small!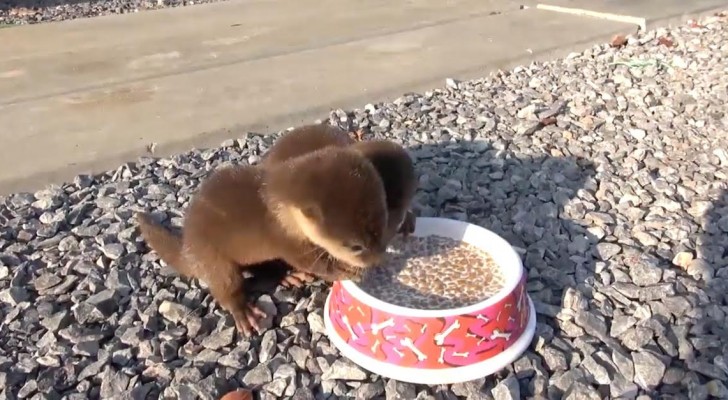 Advertisement
These two cute little orphaned otter pups were intended to be sold, but fortunately, this man managed to free them. Being without their mother, the man had to provide for their shelter and nourishment.
In any case, the two little cubs seem to have already become quite accustomed to human beings and this man in particular because as we can see they respond to his voice and run without fear towards him and the food he offers.
Unfortunately, they will have to be re-educated to fear humans again when they are released into the wild. But meanwhile, we can enjoy their lovely vocalizations! :)
Advertisement
Advertisement