A group of people waits immobile in an arena ---- when the bull enters --- its reaction is surprising!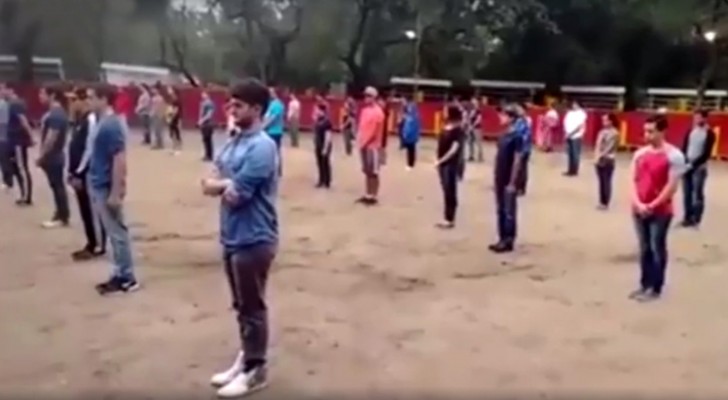 Advertisement
Bullfighting or "la corrida" (from the Spanish "corrida de toros" meaning the "running of the bulls") is a purely Spanish tradition. Since, bullfighting, is an event that involves the exploitation of an animal (a bull) that does not choose to participate, there are many associations that call for abolishing this cruel tradition! 

In this particular case, a group of young people has gathered in a bullfight arena for the purpose of empirically demonstrating that a bull as an animal is tame and gentle by nature and only attacks if it is being attacked!
As a matter of fact, in the video, when the bull enters the arena, it does not attack anyone, it only runs around looking for a way out so that it can escape!
Advertisement
Advertisement