Man manages to catch a legendary carp weighing 30 kg: "I knew it existed" (+VIDEO)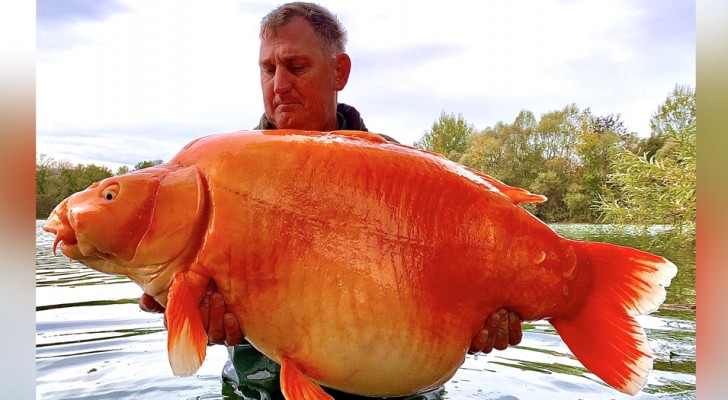 Advertisement
Fishing is a sport loved by many people, even though it is not so easy and catching something is never guarenteed. In addition to skill and experience, a good dose of luck is also needed. The fisherman who is the subject of this story got very lucky - he managed to catch a massive carp. Sports fishermen know that the main aim is to be able to catch "something big", take a photo of it and then release the fish back into its habitat. And Andy Hackett did just this after catching a gigantic fish - but not before having himself photographed with the fish in his arms.
Advertisement
Andy Hackett is 42 years old and is a passionate fisherman. Every year, he travels to the Bluewater Lakes in Champagne, France, to indulge in his favorite activity. Like every year, his hopes of catching the biggest fish in the lake - the so-called "Carrot" - were high. This is a very unique fish: although its color resembles that of a goldfish, it is actually a hybrid species: halfway between the common carp and the Koi carp. It weighs over 30 kg and is said to have been placed in Bluewater Lake about fifteen years ago. No one had ever seen or caught it and most considered it to be just a legend - until Andy actually hooked it.
"I knew the Carrot was out there and I've always wanted to catch it," said Andy, satisfied with his day at the lake.
The photos that Andy took with the giant fish are stunning: the carp is a giant at 30.5 kg.
"I knew something big had hooked my bait," Andy said, reflecting on his catch. "It was a gigantic fish, which first dove down deep, then came to the surface about 30 or 40 meters away from me. At that moment, I saw it was orange in colour. It was amazing to catch this fish, but it was also pure luck," he said.
Advertisement
The Bluelake's Facebook page has posted photos of Andy's feat, as well as a short clip where the fisherman released the legendary fish after weighing and photographing it.
Catching a rare fish of this size is really a dream for sports fisherman like Andy: well done!