A marble rolls down a maze of blocks --- You will not believe what you see!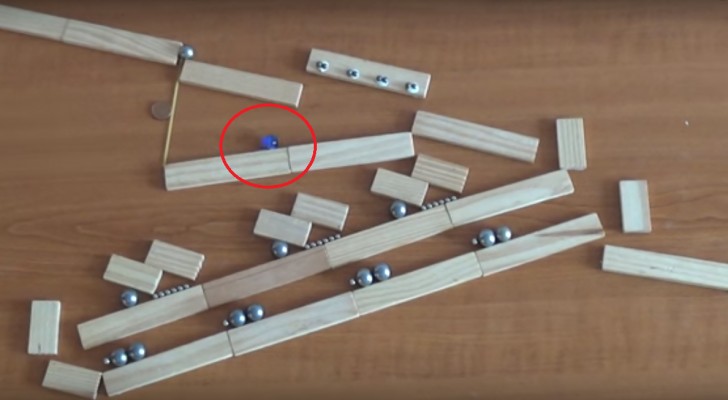 Advertisement
What is magic for you? For us, it is something absolutely amazing and original, without necessarily introducing any deceptions or illusions. Consequently, for us, magic is also what a YouTuber called Kaplamino, has managed to create and do!
Yes, for the next few minutes you will be entertained by a kind of mesmerizing magic that uses just marbles, magnets, wooden dowels, and the force of gravity. Just follow the objects with your eyes and allow yourself to be entranced by the constant motion and incremental movements of all of its interactive parts ... It is absolutely hypnotic!
Advertisement
Advertisement