This goat kid desperately needs a mother! -- How does the dog react?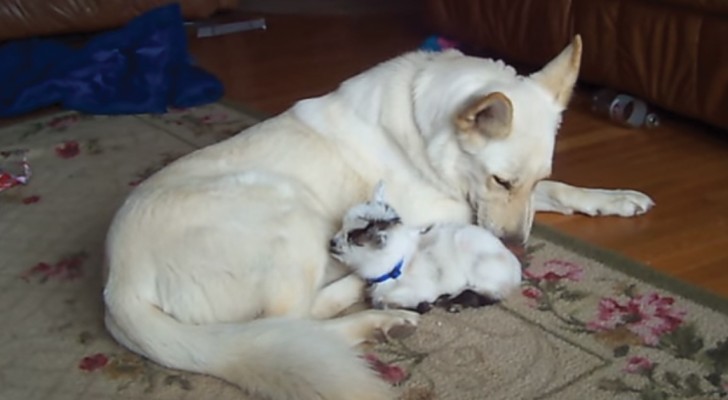 Advertisement
Shadow is a beautiful white German shepherd. She is also terribly sweet, in fact, so much that she cannot help giving her cuddles and tender care to an animal that is very different from her own species. Under the warmth of her fur Shadow protects a goat kid who thinks this German Shepherd is its very own mother! .... 
In any case, it certainly seems that the opposite has also happened! As a matter of fact, it is Shadow, the German Shepherd who takes care of the goat kid as if it were her very own puppy!
Advertisement