18 people who are geniuses in the art of getting by in the most difficult situations!
 When you just cannot accept the idea of having a squat toilet at work.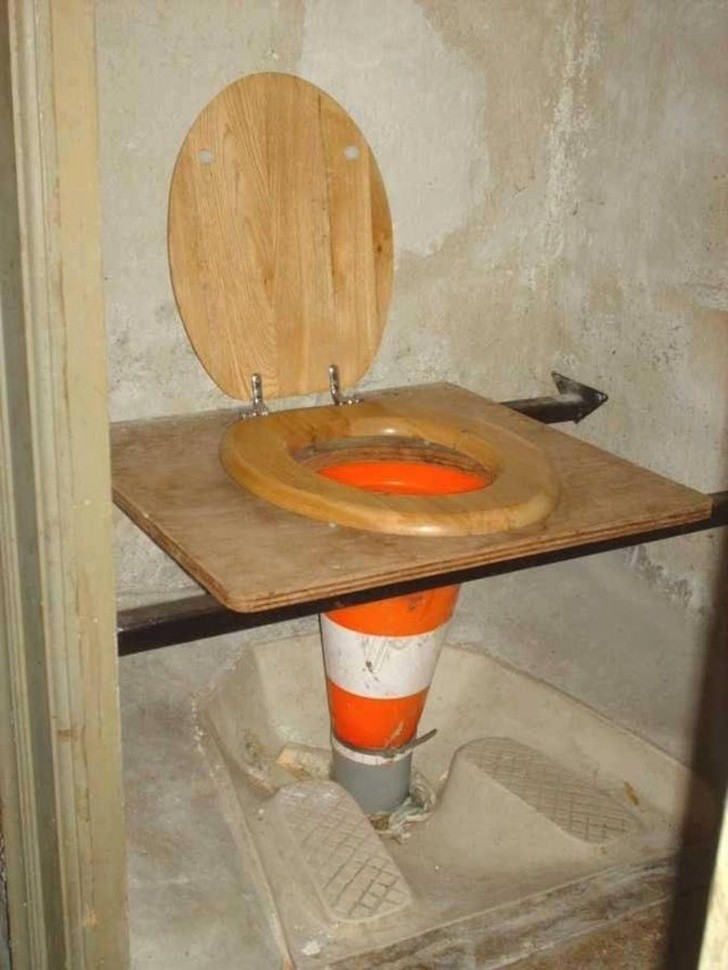 Colander - toaster
Electric mixer ... improvised.
From lid to coaster in two seconds!
The art of upcycling and making do with what you have!
Here's how to get a massive ponytail ... With a plastic bottle.
The sealing material can be used as a funnel.
Your cocktail is ready!
An improvised field cooker
It is still a two-wheeled vehicle!
When the microwave oven keypad breaks down and you think of putting a mouse on it.
This is something that DIY car modification enthusiasts will love.
A rudimentary but functional shower head.
This is not intended to be a temporary solution.
Do you also have curtains that never want to stay closed? Here is the solution.
How to inflate the pool with a hairdryer.
When there is no corkscrew then a nail and a hammer can be very useful, indeed.
Finally, we are shown an easy way to open these annoying keychain rings!