Paste shiny flat glass marbles on smoothfoam balls --- These lovely creations will illuminate your garden!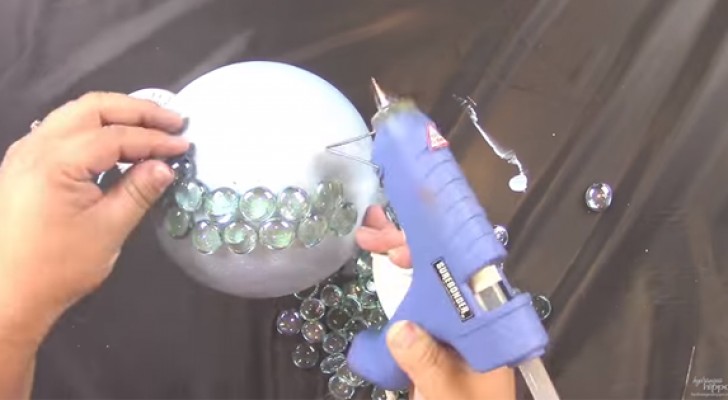 Advertisement
These shining garden globes that are used to decorate gardens can be found in stores, but today we are going to show you how to make them at home! You will need smooth foam balls, paint, shiny flat glass marbles, and hot glue.
First, paint the balls with a color that is similar to the color of the shiny flat marbles, then start to glue the flat marbles to one of the smooth foam balls. Be patient! It will take a bit of time to cover the entire surface of the smooth foam balls in a neat and orderly manner, but you will see that the stunningly beautiful results are well worth it!
Advertisement
Advertisement