In a seemingly quiet little port in Alaska ---- there is a HUGE surprise!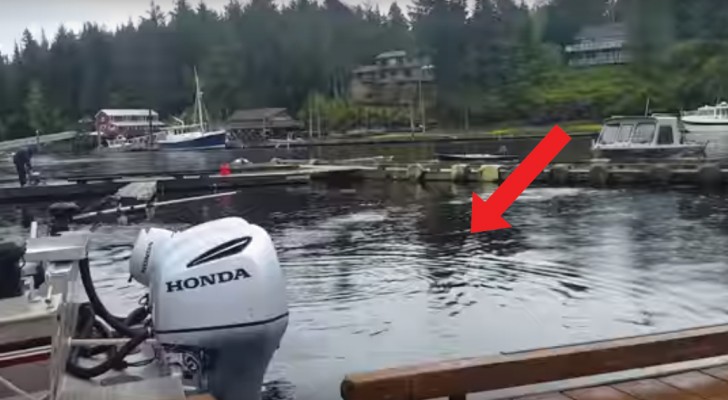 Advertisement
If you live in a place like Alaska, you have to be a bit accustomed to the fact that nature often manifests its presence in unsettling ways and that often the sizes of the animals that you are dealing with are far from negligible.
In Knudson Cove, a quiet little Alaskan port, for example, the presence of small bubbles of water reveal that something is moving under the surface of the water... Seconds later, a giant whale emerges, coming briefly to the surface, as it makes it way among the boats, rafts, and piers in the port ---  to swallow a school of small fish! Wow!
Advertisement