A man comes face to face with a shark --- But the animal's intentions will surprise you!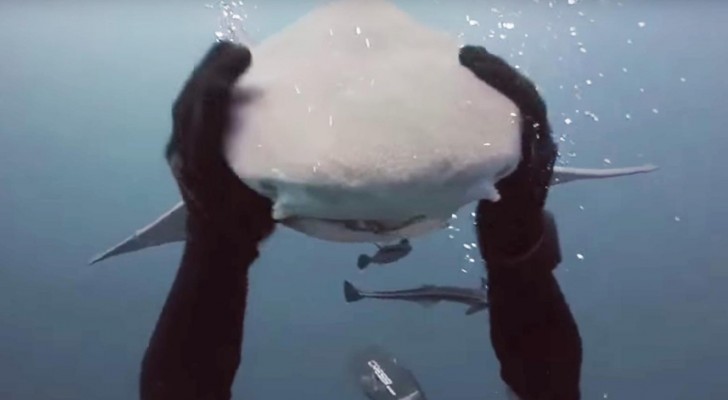 Advertisement
For about a year now, off the coast of Florida, something incredible and quite fascinating has been happening! Randy Jordan, a scuba-diving guide has made an unusual friend with whom he regularly meets in the middle of the quiet and mysterious depths of the sea!
Unexplainably, Jordan's singular friend is an 8 ft. long (2.5 m) shark that weighs 1,750 pounds (800 kg)....that waits patiently for him --- just to be petted and caressed! Jordan says that the shark absolutely does not want any food ....Only a little patting and squeezing - then it leaves! 
Advertisement
Advertisement