A kite surfer girl unexpectedly meets --- a great white shark!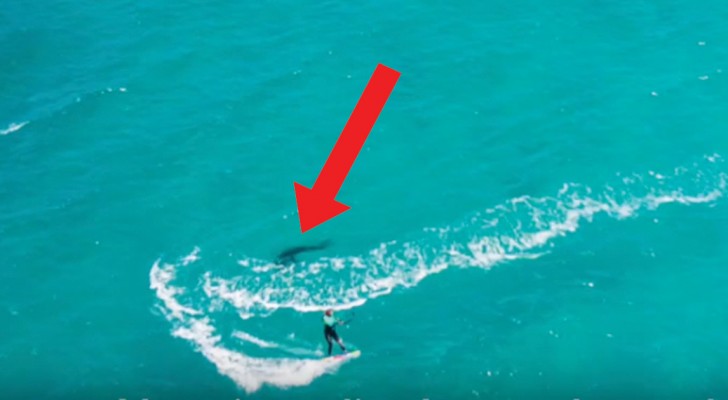 Advertisement
That day the wind was not strong enough to expect a day of really great kite surfing, but this young woman, decided nevertheless to not to give up her opportunity to go kite surfing so went into the water.
While she was in the water, she was being filmed, from the sky with a camera drone that was remote-controlled by her boyfriend. It is for this reason, that it was possible to capture on film the exact moment when a huge white shark started swimming around her.
Alerted by her boyfriend, the kite surfer decided to try to return to shore as quickly as possible but with such a light wind it was definitely not easy for her at all!
Advertisement