Place a mixture of tasty ingredients in a muffin pan --- The result? Irresistible!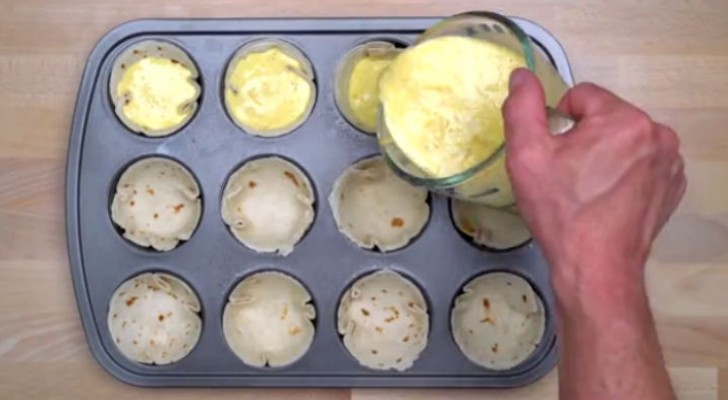 Advertisement
When you see these savory muffins, you will not believe that it actually only takes ten minutes to make them! Ready? Get a muffin pan, beat the eggs together with the sour cream, grated cheese, salt, and pepper. Place the circles of tortillas in the muffin pan, and pour the mixture into the tortilla circles spreading it out evenly.
Next season with green and red bell peppers and chopped onions, bake for 10 minutes, then sprinkle some cheese over the muffins and melt the cheese in the oven --- and the result is a real treat!
Advertisement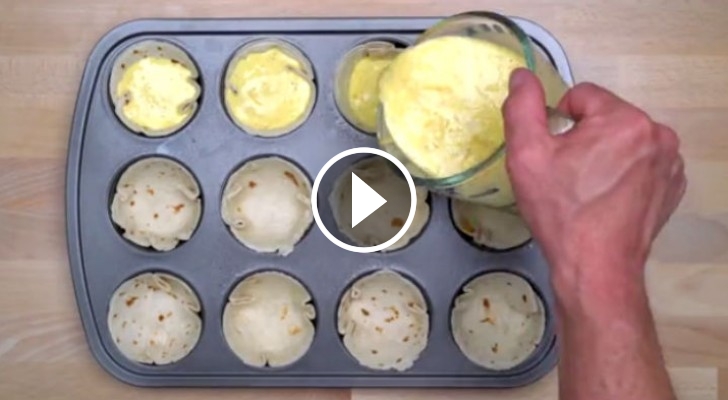 Advertisement