Does camping frighten you? --- Relax! Here's a tent with light, heat, electricity, AND the Internet!
Sleeping in a tent is one of those experiences that you have to try at least once in your life, especially if you are nature lovers! However, if you are afraid of the lack of modern comforts, well now you can rest easy. The Kaleidoscope company has designed a smart tent with its own solar panels! 

These panels provide shade to the structure and limit the temperature range while allowing you to power and charge the necessary equipment for a prolonged stay.
The solar panels that cover the tent accumulate electrical energy throughout the day.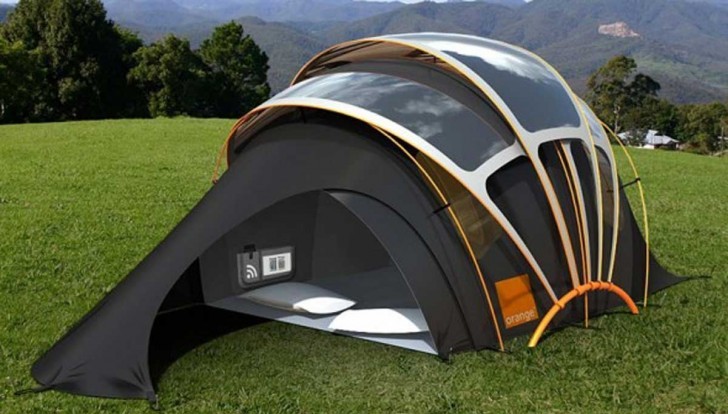 Consequently, inside there is a nice lighting system, as well as electrical outlets to recharge electrical equipment, appliances for food or Wi-Fi devices.
The ellipsoid shape of the tent was designed to be oriented along the east-west trajectory to maximize the absorption of sunlight.
Sun exposure is also optimized thanks to the mobility of the hood, which can move to orient itself towards the sun's rays at different stages of the day.
This tent is not yet on the market for sale and therefore does not have a price ... but, of course, we will follow its development!