Everyone thinks it's a small car! --- But wait until you look inside ...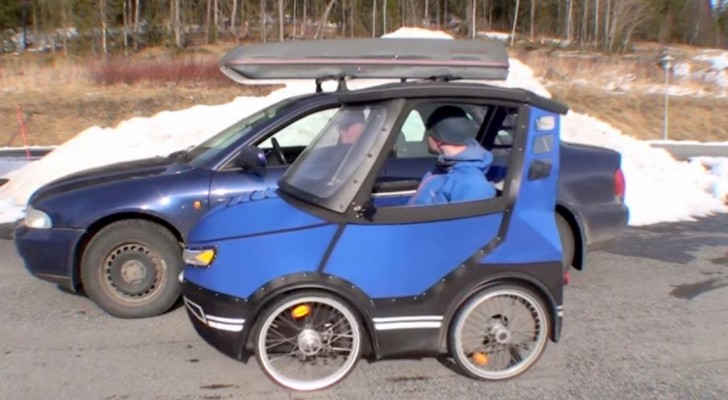 The "PodRide" is the missing link between the bicycle and the car! It has four wheels but it is set in motion by pedaling, and offers all the comforts of being in a closed and heated personal transport vehicle.
As a matter of fact, the "PodRide" is also equipped with shock absorbers, lights, and even a small luggage compartment. Moreover, everything functions without a trace of fuel or gas emissions! PodRide's Swedish inventor, Michael Kjellman, who has used the vehicle for about a year, says he is pleased with his fun and very practical bicycle-car.
Advertisement