515 years in a few seconds --- The elevator ride in the third tallest skyscraper in the world is spectacular!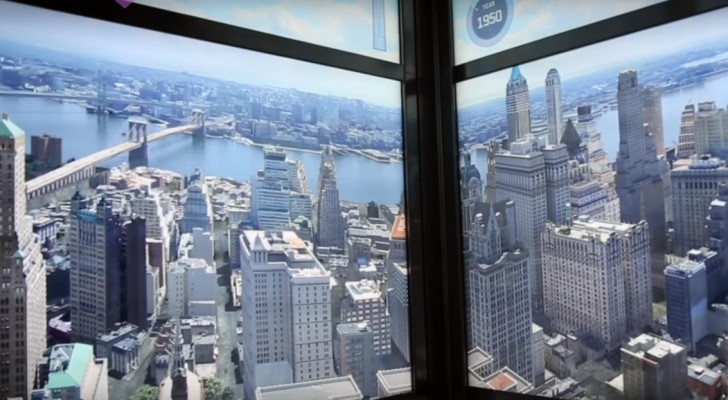 Advertisement
The One World Trade Center (OWTC) is the skyscraper that has been built on the site where the Twin Towers once stood!  In fact, it is from inside the OWTC during the elevator ride that people can admire a spectacular time-lapse history of New York City viewed on three walls of the elevator cabs.
Yes! During the elevator ride, visitors watch a filmed history of New York City -- from the original vast green fields to the metropolis, that we see and know today. Visitors are shown 515 years of history in a matter of seconds! But the real show starts only when you reach the top floor, number 102 ...
Advertisement