Half bike and half treadmill here is a means of transport that will revolutionize individual mobility!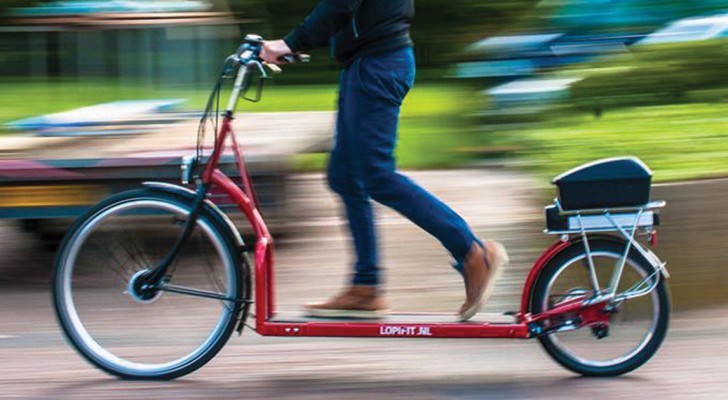 Advertisement
Bruin Bergmeester, from the Netherlands, has invented and brought to the market a new type of bicycle, called the "Lopifit", the world's first electric walking bicycle which is based on the ingenious union of a treadmill, a bicycle, and a scooter.
Now, after a trial period and intensified fundraising efforts, the prototype has gained enough visibility and consensus that it has gone into production! For now, of course, the price is prohibitive at around 2400 EUR (2742 USD) but one thing is for certain, "The Electric Walking Bike" could most definitely help to revolutionize individual mobility!
Advertisement