An artist takes crochet to a whole new level! Check it out!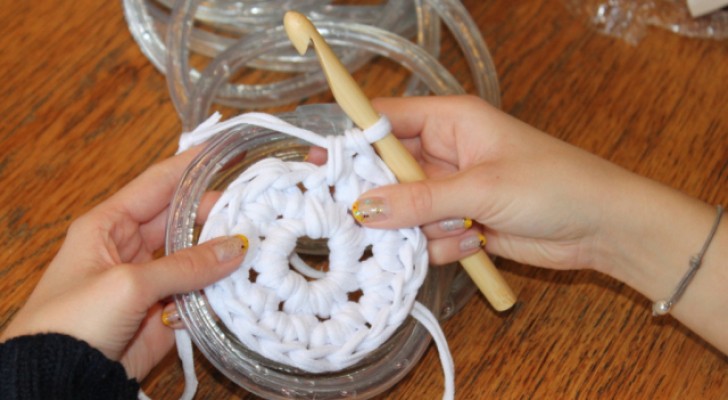 Advertisement
It does not happen every day to see a DIY creation become a popular design object ...
However, that is what has happened to a DIY project called "Light Carpet", created by the architect and interior designer Johanna Hyrkäs. Her project was then revisited by a student who then republished it on her own blog. 
The designer started out by using some of the basic crochet stitches to incorporate a LED light tube and created a magnificent and luminous light carpet for the living room.
via craftyqueens.nl
Advertisement
This is the original designer object created by the artist Johanna Hyrkäs.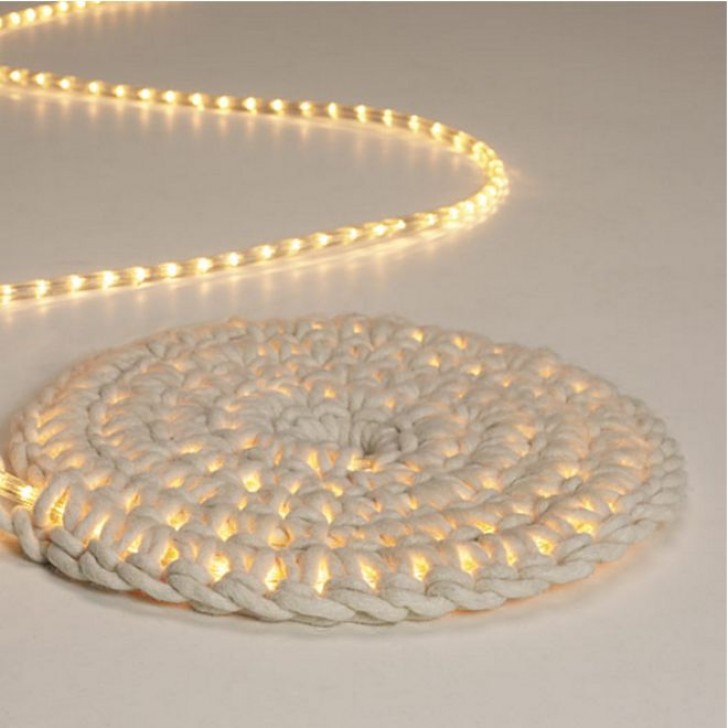 Advertisement
Carmen, the student who then created her own light carpet, started by creating a circular center with 8 single crochet stitches as the base.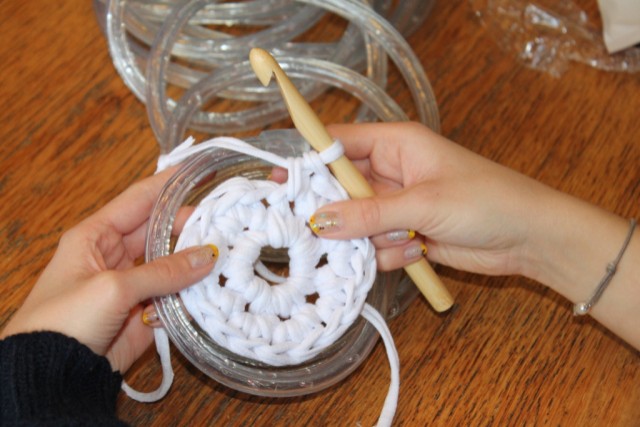 To learn the basic technique and the simple crochet stitches needed to create a circular shape for the base, let us refer you to the video at the bottom of this article.
After making the first eight stitches for the base, Carmen began to incorporate one end of the luminous tube into the crochet stitches. The crochet stitch that she used is very easy to do, and it allows you to make the luminous tube more visible since the stitches are not very compact.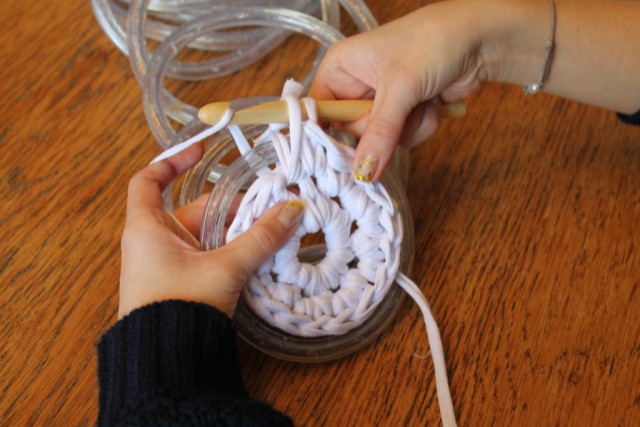 She continued to repeat the same basic stitches and covered the entire length of the luminous light tube until it reached the desired carpet size. The result is so gorgeous!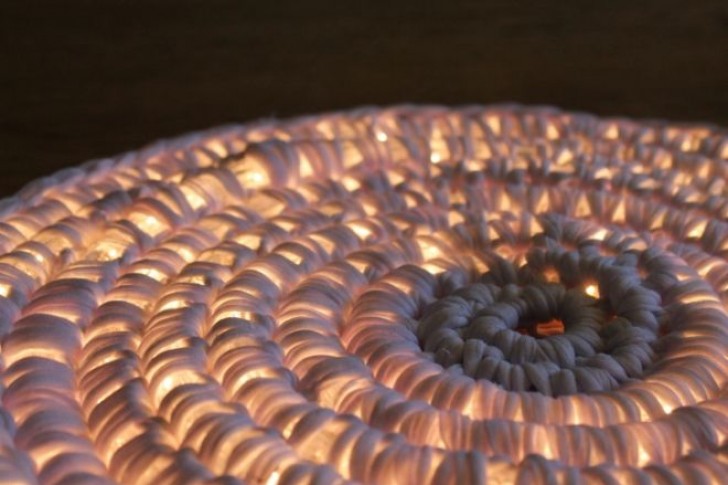 Once you have become confident with crochet and the basic stitches you can use another type of thread. The thinner the thread the more stitches you will have to make to cover a luminous tube.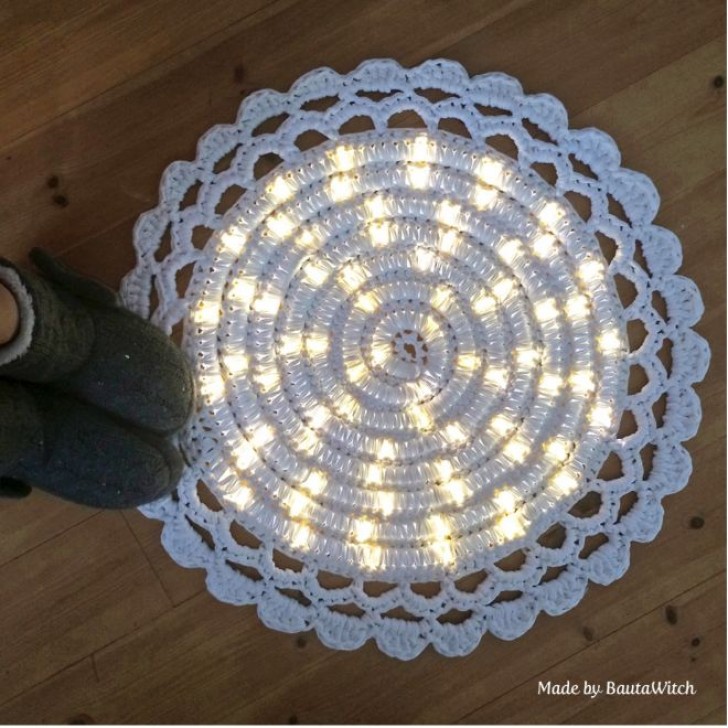 Advertisement
In the dark, a light carpet creates a pleasant and romantic atmosphere.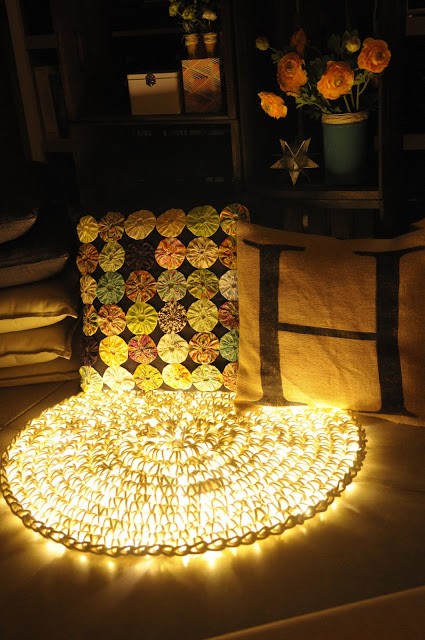 Dare to create light carpets with different colors and shapes. All you need to do is free your fantasy and creativity!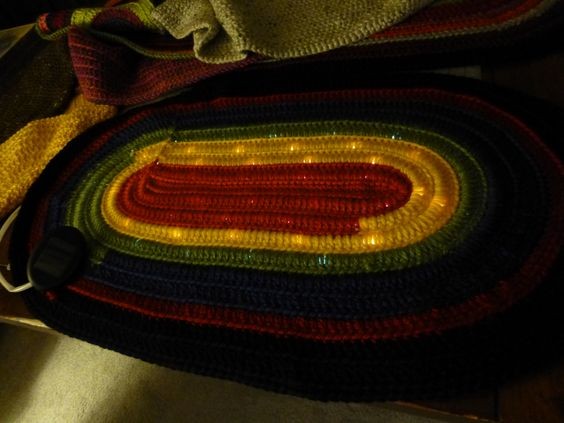 Advertisement
In fact, why not, also create a stunning basket!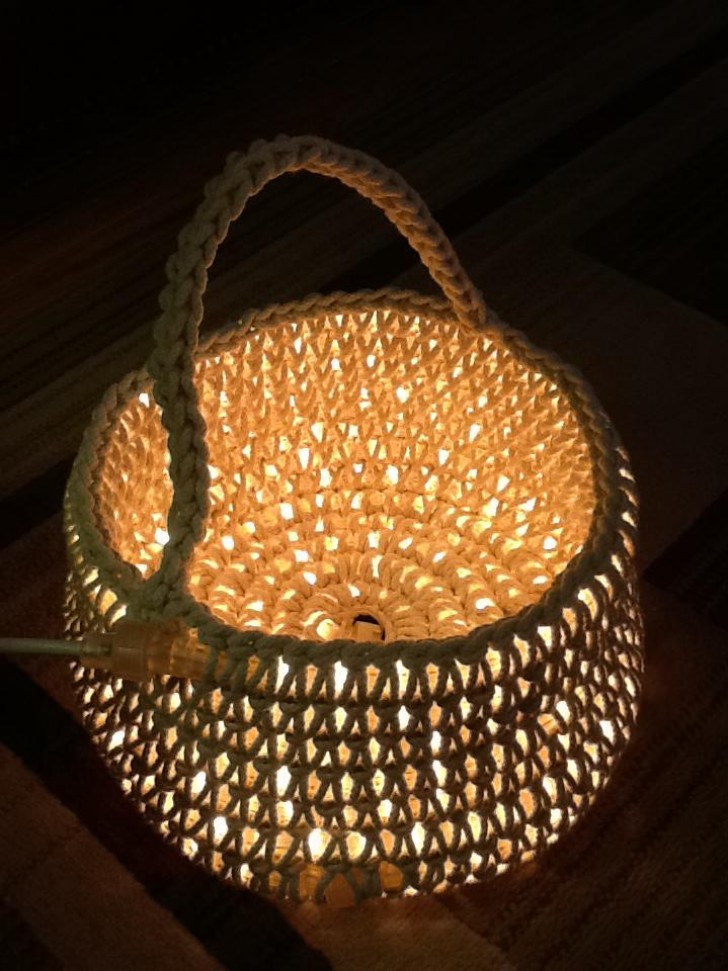 Here is the video where you will be shown, step by step how to make the simple crochet stitches you need to create the circular shape, which is the base for the light carpet. Just start making the stitches as shown, and then insert the LED luminous tube. Fantastic!
Advertisement