Hanging Xmas lights behind your bed?!? --- Yes, the final result is both economical and beautiful!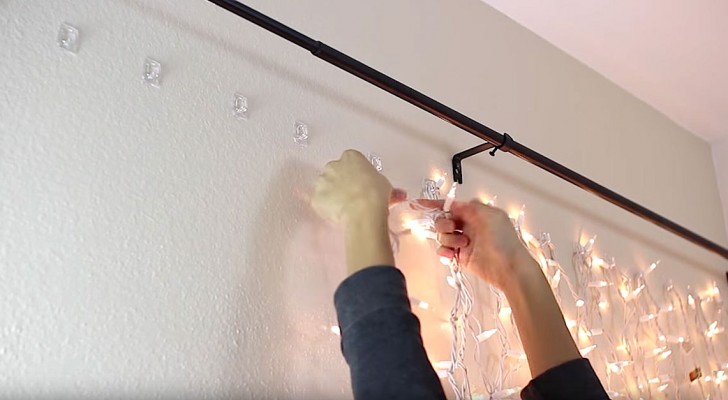 Advertisement
Do you want to give an original and distinctive touch to your bedroom? With this DIY project, you can learn how to create a softly glowing illuminated wall utilizing only a few inexpensive items. In fact, you only need a curtain rod, Christmas lights (the type that does not heat up, of course), wall hooks, and a semi-transparent curtain.
Before you proceed, you should first place the lights on the wall above the headboard, and next position the curtain rod on the wall above the lights, and then finally cover everything with the semi-transparent curtain as shown in the video. Incredible, beautiful, and best of all --- easy results!
Advertisement
Advertisement