She opens her door and finds SOMEONE outside waiting -- But the surprises are not over!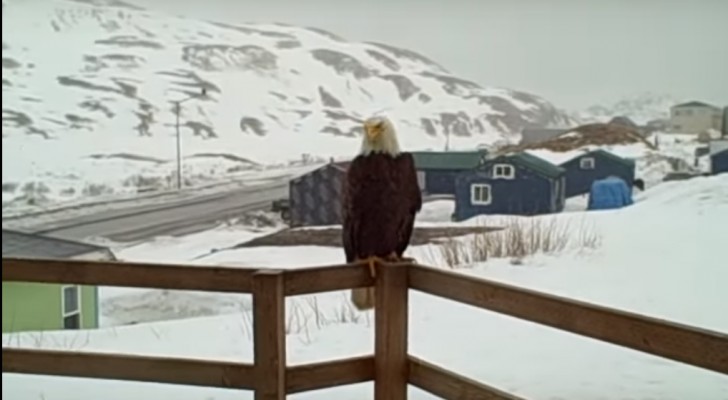 Advertisement
Alaska is known for its vast pristine lands and for the countless varieties and species of animals that live there. Even in the midst of one of the larger cities you can never be sure that you will not run into a wild animal, indeed, these wild animals seem to socialize very well with the domestic ones!
Just see what animals normally wait for this woman outside her house on her snow-covered porch! No less than two cats; one domesticated, one wild; an eagle that calls for her, and a fox that even wants to come inside her house! Isn't Alaska a magnificent place?
Advertisement
Advertisement