A couple save a blind deer -- but later the deer will return the favor in a special way!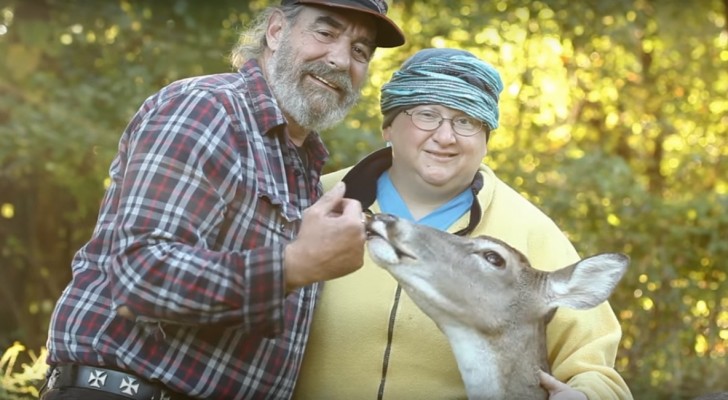 Advertisement
In 2004, a veterinarian gets an unexpected patient: a very sick and dying blind fawn (a baby deer). The doctor, whose name is Melanie, and her husband immediately decide to personally take care of the fawn. Consequently, they bring it into their home to live with them, and the fawn, whose name is Dillie, has never left them -- or even been separated from them for one moment!
In fact, Melanie considers, Dillie, to be a gift that has been sent from heaven to help her. This is especially true since Melanie was diagnosed with a serious illness, and the woman is much comforted and entertained by the presence of the beautiful, elegant, and sweet-natured pet.
Advertisement
Advertisement