Dogs rescued from the streets are taken to a tennis court -- the reason will make you smile!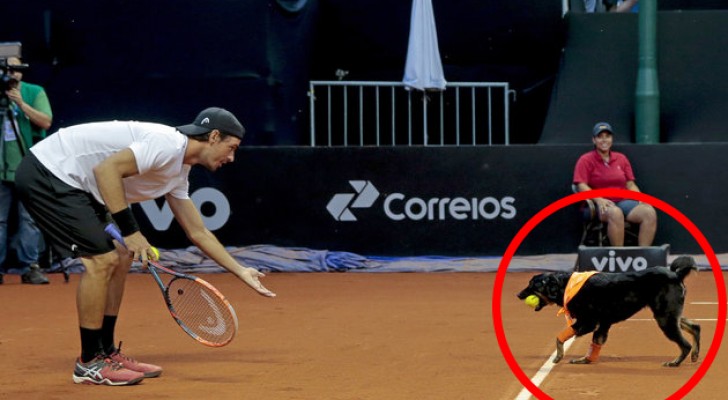 Advertisement
During the Brazil Open tennis tournament in Sao Paulo, trained dogs were used for a very particular purpose. Their task was, in fact, to retrieve  the tennis balls that ended up on the net and take them back to the tennis players.
The special feature of this unusual initiative is that all four "ball boys" were former stray dogs rescued from the streets of Sao Paulo! As you can imagine, their task or reason for being at the tournament was far more than just to retrieve tennis balls!
In fact, the tournament was also a stage from which to raise public awareness and to emphasize the importance of pet or dog adoptions while calling attention to the deplorable situation of thousands of abandoned pets and stray dogs in Brazil.
Advertisement