She seems to make random cuts in a long-sleeved t-shirt --- but the final results are rather interesting!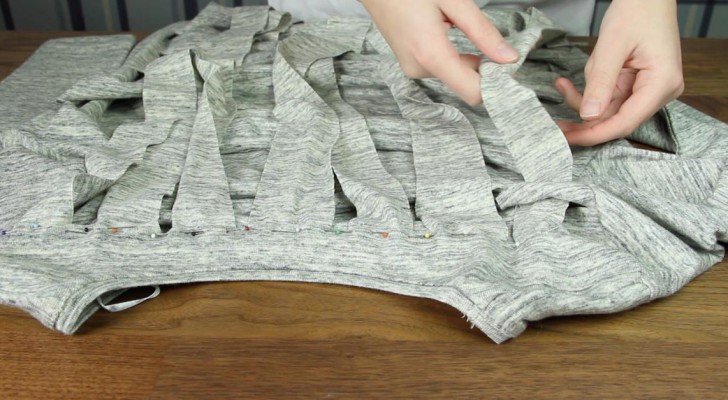 Advertisement
It happens to all of us to stop wearing certain items of clothing that are then thrown into the trash can! However, before you eliminate that old long-sleeved t-shirt from your closet, take a moment and try this trick which shows you a way of giving a totally original look to a simple t-shirt. 
In the video, a girl cuts the back of a long-sleeved t-shirt into strips and then she interweaves these strips with the other previously created strips of cloth. The final touch is to fasten and fix the ends of the strips by using a needle and thread. The new look for this old long-sleeved t-shirt is now very interesting, indeed!
Advertisement
Advertisement