This man is pregnant: he is about to give birth to twins and people are stunned (+ VIDEO)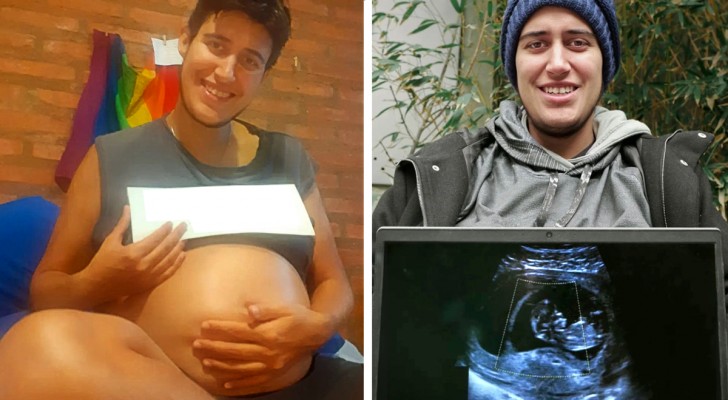 Advertisement
Starting a family is something special, a unique experience and fortunately we are biologically "programmed" to be able to do this. Of course, having the ability to procreate is not enough to ensure we will be good parents. But the parents being in love is a good starting point. 
A very special man is about to become the father of twins. In reality, however, it is more correct to say that he will be their mother!
via Wearemitu
Advertisement
Alejandro Rubey is a man and a 31-year-old science professor. And he is about to give birth. Incredible as this may seem, it is true: Alejandro was born and raised for most of his life as a woman, but has always had, and displayed, male traits.
Alejandro thought he was gay and, when he "came out" his family disowned him. Up until the age of 27, Alejandro did his best to fit into a "normal" female role - but without success.
Over time, Alejandro realized that, heart and mind, he was a male on the inside!
In short, Alejandro was biologically a woman but with a man "trapped inside" him. By now, Alejandro was sure of his gender identity and he wanted to transition to becoming male. To this end, Alejandro embarked on hormone treatments.
And Alejandro had another desire - a desire to start a family.
But although biologically capable of conceiving and carrying a child, Alejandro did not feel that this would be compatible with his "maleness" . Then, things changed...
Advertisement
Alejandro read about the story of two Spanish men who had given birth to children: "Even though they were carrying a baby, their male identity was not undermined. It was who they were - completely immutable," Alejandro said.
Given this, Alejandro stopped his hormonal treatments in order to be able to conceive safely: after artificial insemination therapy, Alejandro got pregnant!
Later, he learned that he was expecting twins: he and his partner couldn't have been happier and look forward to the arrival of their babies, Manuel and Yanay. What do you think of this unusual story?
Source: