Woman marries two men: "Thanks to them, I've started feeling good about myself again" (+VIDEO)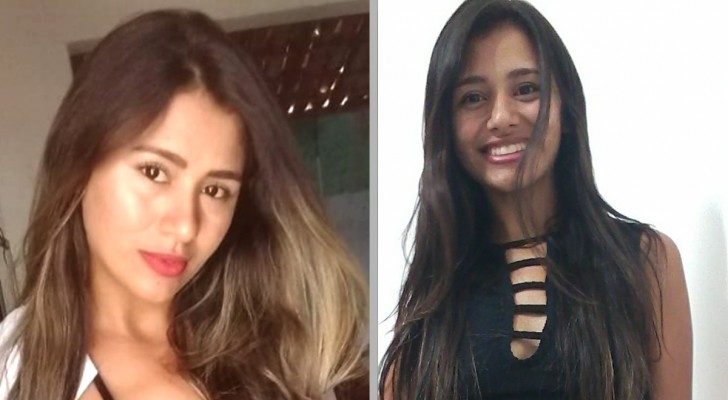 Advertisement
Married life can be daunting for many people. This is understandable: sharing everything with a single person for a lifetime is not for everyone. In modern times, there has been a trend to "change" one's partner. But there are also those who have done something a little more unorthodox. But what does this mean?
Well, getting "married" to two people at the same time! Read on to find out more:
via Nypost
Advertisement
Lary Ingrid is a 27-year-old Brazilian woman who has chosen to "experiment" with polyamory. She has been together with her longtime partner, Ítalo Silva, 25, for 8 years and, by mutual agreement, they made the decision to "open up" their relationship.
In this case, another man has arrived and the couple has become a trio: João Victor, 18, participates in their life just as if he were a second husband.
The idea was originally raised by Ítalo who felt the need to meet other girls: "If we go to a party and we like someone, it would be nice to be able to kiss this person and have new experiences," he said. However, things soon took a decidedly different turn.
Advertisement
In fact, Lary fell in love with João and insisted that the teenager join the marriage. Their polyamorous relationship started and Lary ended up living with both men - and she now has a child with each of them!
"Now I feel more serene, I'm much less stressed: I have two men who help me with the housework and support me with their love," Lary said.
João, in fact, has always had a "crush" on Lary and wanted her to himselff. However, he soon realized there was a big problem in this regard...
Lary's heart already belonged to her husband and she immediately made it clear to João that she would never leave him. So João, in order to be with Lary, accepted the proposal of "sharing" her with Ítalo.
This unusual "trio" created quite a stir in Lary's family who initially didn't approve of the arrangement. But when they saw how good it was for Lary, they changed their minds.
There is, of course, friction between the two men, but it never gets out of hand: they simply talk about their problems and resolve them.
Lary admitted that she would not mind introducing a third man into the "marriage" but she also added that she would never be willing to "accept" another woman joining the group. What do you think of this unorthodox arrangement?
Advertisement