Dad puts a message for his daughter's teachers in her lunchbox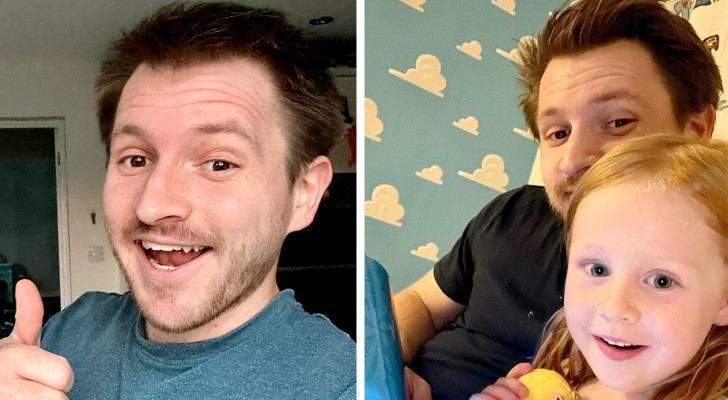 Advertisement
Educating one's children is difficult and one cannot always be sure that the choices one makes are the best ones. However, if one's child lacks for nothing and lives in a happy home, external interventions are not necessary. At the end of the day, it's parents who have the final say in how their children are raised.
This is why the father at the center of this story reacted negatively to the meddling of his little girl's teachers - who disapproved of the lunches he packed for her. Here is the story:
via DailyMail
Advertisement
Ross Hunt, originally from Wales, is the father of three wonderful children and made headlines for posting a video in which he talks about a situation in which he found himself. One day, according to his story, his little girl came home from school sad and upset because of her teachers. Apparently, the teachers didn't approve of the the type of lunch the little girl had with her and had given her something else to eat.
The teachers had noticed that their were sweets inside the girl's lunch box and had made sure that before eating these, she ate something nutritious and healthy. Ross didn't appreciate this "intrusion" and he decided to insert a note into his daughter's lunch box.
"Welcome to my daughter's lunch! We are aware of the contents of this box and we are happy that she eats what she wants," read the note.
Advertisement
Ross also wanted to add that they should mind their own business, but his wife has kept him from doing so.
"If they give the kids chocolate cake to eat at school, that's fine, but if the kids bring sweets from home, then no," said Ross. "I just know that they have to stop telling children what they can and cannot eat: this is the responsibility of the parents alone," he said.
Ross' actions got a lot of support from readers of his story. In fact, there were many who left comments telling him that they had had the same experience. However, there were also those who supported the teachers, emphasizing how fundamental it is to teach little ones the importance of eating healthily.
How would you have reacted if you were in Ross' shoes?
Advertisement