Boss sends his employees on a £400,000 luxury vacation: "he's the best boss ever"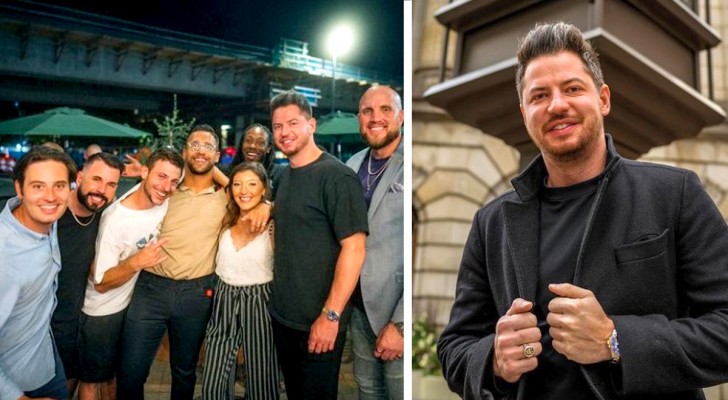 Advertisement
Work occupies a large part of almost everyone's time and it is important that the quality of the work produced is high. Not only should work be something we enjoy doing, but our workplace should also be friendly and non-toxic. Working in conditions like these make doing jobs "bearable", even pleasant.
The boss we want to tell you about in this story has paid the utmost attention to these elements. Starting from the bottom, this man managed to build a vast commercial empire without neglecting the needs of his employees. Read on to find out more:
Advertisement
Mark Neilson is a brilliant entrepreneur from Utah, United States, who has become famous, not only for the success he has had with his company, but also for the warm relationship he has with his workers. Usually, when one thinks of a boss, one imagines an authority figure with whom it is not always easy to interact, who can be very strict and who could instill fear in his/her employees. But this is not the case with Mark.
On the contrary, Mark decided to treat all his employees like one big, happy family, creating a serene environment in which they can work. Mark invested around £400,000 pounds to organize a luxurious holiday for all his employees. Choosing multiple destinations - including Iceland and Cancun - and giving everyone the opportunity to come, Mark found an extraordinary way to thank his employees for their work.
Explaining himself, Mark said: "I want to motivate people to do better at work. If you encourage them, if you make them happy, they will also have more incentive to do well and the company will grow. And I want my employees to stay with me, I want them to stay for 10 years not for 10 months. My hope is to make them feel good and make everyone richer. I too started from the bottom and I know what it means to make sacrifices to achieve a goal".
These are not the words one often hears from a boss. Indeed, the initiatives that Mark has taken has earned him the title of the "best manager in the world" (at least, in the eyes of his employees).
Advertisement
Mark's philosophy has a lot of validity to it: having satisfied employees who are happy to get up every morning and do their job well and are paid fairly, can only help an enterprise succeed.
What do you think of this work philosophy?