They have the same name and surname, the same job and they are near-identical: they take a DNA test to see if they are brothers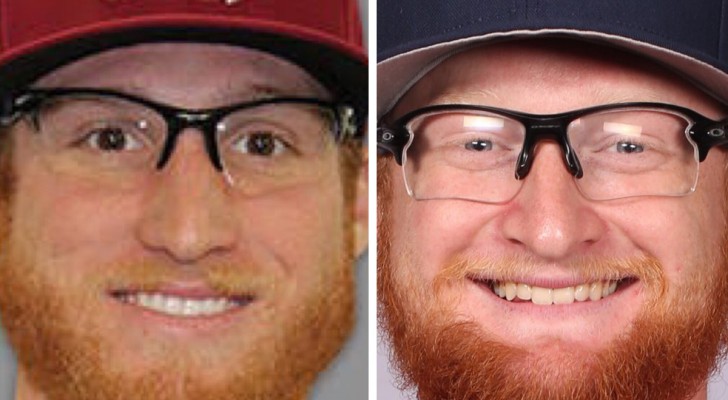 Advertisement
It is said that there are at least seven doubles of each of us in the world, but what are the chances of meeting any? Very low indeed. Yet two baseball players, both pitchers in Minor League Baseball, not only look identical, but also bear the same first and last names! This incredible coincidence happened to Brady Feigl, who is 32 years old and a player for the Long Island Ducks. The other Brady Feigl, is 27 years old and plays for the Las Vegas Aviators. Both have red hair, wear glasses and are six feet tall.
via NYPost
Advertisement
The two met in 2015, when they were mistaken for each other after suffering the exact same elbow injury. By sheer chance, the two attended the same doctor, Dr. James Andrews. Both had to undergo surgery. Twenty-seven-year-old Brady visited the doctor and explained his elbow problem. Dr. Andrews replied, "Are you kidding? I treated you six months ago for that injury."
"That's how I found out there were two of us," the younger Brady said. Two years later, the University of Mississippi baseball team posted a birthday message to the 32-year-old Brady's Twitter account: "At first I was confused, then I remembered about the other Brady and that cleared it up," he said. He replied to the post, saying: "Thanks for the message, but I'm the wrong Brady Feigl. You're probably looking for the other one." Intrigued by their similarities, the two decided to undergo a DNA test to find out if they were actually related.
In recent years, in fact, the two Bradys have become friends, finding many things in common with each other. They tried to find out if they had any relatives in common, but they never found anyone. So, after a while, they decided to take a DNA test.
Despite the many coincidences and the impressive similarity between the two, the DNA test did not show any biological links. Despite this, both Bradys feel connected to each other: "In a way, we have become brothers," said the 32-year-old Brady.