Woman gives birth to twins a few minutes apart: "They were born on two different years"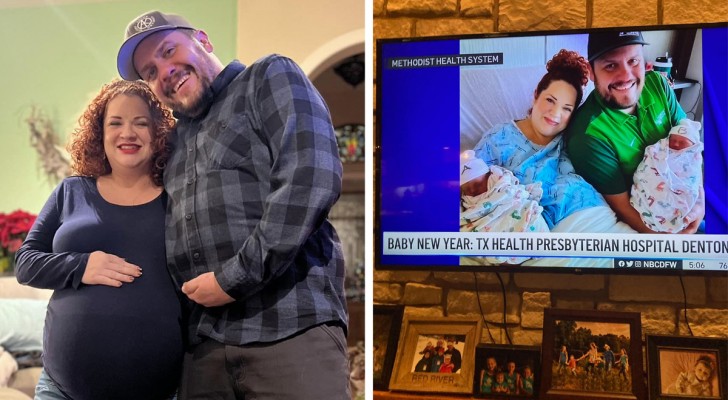 Advertisement
Parents of twins know very well how close their bonds can be. But despite being twins, every child must be able to develop their own personality and autonomy, regardless of how their twin brother or sister turns out. However, the pair of twins who are the subjects of this story already have one more reason to distinguish themselves from all the usual cases: the two little ones, in fact, were born not only on different days... but also in different years! Read on to find out more:
via People
Advertisement
Kali Jo Scott, the 37-year-old mother in this story was convinced that the birth of her twins would take place around the pre-established date, January 11th. As the new year approached, Kali and her husband, Cliff, naturally started thinking about the holidays: "We had joked about things like: wouldn't it be funny if something happens during the holidays and the New Year..." Kali said - not knowing something special would happen on New Year's Eve. And in fact, Kali had to go to the hospital earlier than expected: on the evening of December 31st she underwent a cesarean section at the Texas Health Presbyterian Hospital in Denton, and it was at this point that she gave birth to Annie Jo at 11:55pm.
Six minutes later, at 00:01, little Effie Rose was born!
Advertisement
Even if born a little earlier, the infants are in excellent health and weigh 2.4 kg. For the parents, it was certainly an unusual way to celebrate the New Year - a year they will certainly never forget. Technically, the babies were born on different days, months and even different years - even if they were born only a few minutes apart. How many twins can boast of having a birthday on a different day than their brother or sister? Dad, Cliff, said:
"As a parent you always want to make sure that twins have their own individual personalities and are aware that they are special and unique. So, this event adds to the uniqueness that our twins have."
Happy New Year to this wonderful family!
Advertisement